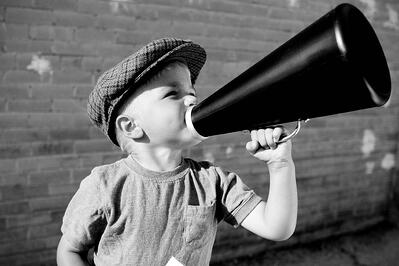 Happy Friday! Welcome to a new and exciting edition of The Friday 5: Five Headlines from Social Media, Inbound Marketing, SEO, and Web Design, keeping you up to date with the latest news, trends and tips that affect us all. What you'll find in this week's list…
Klout revamped its scoring, but what's your value?
Instagram has a cool new update
Buying Twitter followers exposed!
Look for new ads in your Facebook feed
Facebook fans is not a social media strategy
1. Does Your Klout Score Determine Your Value? (Social Media Examiner) What makes Adele a better singer than Rebecca Black? Is it her magical vocals or her higher Klout score? And if Seth Godin (Klout score: 0) chooses not to interact on Twitter, does that mean he's less influential than Uncle Pete, whose Klout score is 35? These are some of the tricky questions that are being asked since the emergence of new systems that attempt to measure people's online influence through "social scoring.

2. Instagram Update Adds Photo Map Feature (PC Mag.com) Instagram on Thursday released a major update for iOS and Android devices that makes browsing through photos a little more interesting. The latest version of the photo-sharing app, Instagram 3.0, comes with an interactive "photo map" feature that lets users plot where their images were taken. Now, when you click on your own or someone else's profile, you'll not only see a chronological feed of photos, but also a new photo map section, which is essentially a geographic album that highlights were each image was snapped.
3. Buying Twitter Followers? Beware StatusPeople, The Service That Exposes Social Media's Black Market (Fast Company) "Buying Twitter followers is cheap and easy. But a new app from StatusPeople that uncovers fakes can make it costly--very costly--to your digital reputation."
4. Facebook looks to amp up ads in users' news feeds (CNET) The social network is testing a new way for advertisers to reach users that involves placing unsolicited ads into users' news feeds regardless of any connection to the brand or product.
5. Why social media strategy should NOT start with a drive for Facebook fans (Grow: Social Media Humanity) "Why does every social media strategy seemingly start with a company cajoling people to come "like" their Facebook page? This post will explain why that is usually a bad strategy if you are aiming at creating long-term, loyal customers."
* * *
If you liked this blog post, you should share it. If you really liked you'll probably like the information our whole team publishes—you should subscribe. Subscribe too to our Lynton Webzine, a collection of the best articles from among the best sites in web marketing and design. And if you really, really, liked it, then you will like engaging with the likeable, knowledgeable, loveable bunch at Lynton through our below social networks.