Inbound 2012, Get Ready to Rock!
---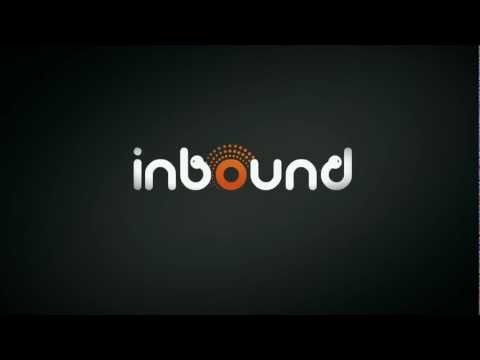 WOW - what a difference a year makes! HubSpot has outdone itself yet again with Inbound 2012. Their attendance has tripled in size from last year's conference, and the feeling you get on the conference hall floor is like being at a rock concert. HubSpot has managed to capture the excitement and energy in its culture and transfer it to a live event. When you can feel a company by attending their event, you know you're in the right place.
The VAR keynote and awards dinner served as opening ceremonies for us HubSpot partners. We got to hear from The Great Brian Halligan, The Witty Pete Caputa, and of course the much loved Robin/Patrick Shea (yes, Robin from Batman and Robin. Don't ask me why. Maybe it's his wacky acronyms, his cunning sense of humor, or his boyish good looks. Maybe it's all three.)
HubSpot has grown so successfully with remarkable software, even more remarkable people, and a laser focused vision. As such, it came as no surprise that they treated partners with announcements of new rollouts to their VAR channel.
The Rollout Machine for VARs:
Deeper, intensified sales training, educating new (and longtime) partners on how to sell their services on value. The software sells itself. HubSpot has long positioned itself with agencies as their partner and advisor for business growth.
Specialized product training, so partners can better train their teams and help customers master the ever growing feature set.
Advance notice of major product upgrades. This is a major win for partners. HubSpot evolves quickly, and every extra day we get with new features helps us prepare for customer rollout.
Re-organized VAR channel team to better support current partners with their opportunities.
Integrated lead tracking. Prospects on our website will automatically register with HubSpot's Salesforce CRM. Not only does this mean no more manual data entry in a partner portal, but the VAR sales team can now be more proactive in helping with hot opportunities, such as partner leads that convert on the HubSpot website.
Did I forget something? Probably. (That can happen when there's free beer involved.) Really though, need I say more? HubSpot is writing the book on building a platform business. I don't think we've seen something this revolutionary since Salesforce.com took the CRM industry by storm. Companies that rely on a VAR channel can learn a lot from HubSpot, where VAR sales account for over 30% of their business, and customer churn rate is just 0.9%! That's nine tenths of one percent.
Sure, HubSpot loves its VARs because they bring in the coin. But I think HubSpot REALLY loves its VARs because we're more than just resellers. We are the dawn of a new industry - an industry HubSpot created, and has seen take shape before its eyes, grow legs and run like Usain Bolt. We are a new breed of marketing agencies poised to collectively take over the market through results-driven service.
Did I mention we won an award? We walked away with the prize for best Marketplace App, the Lead Grader. Our 9 apps in the HubSpot marketplace have collectively reached over 700 installs. We've integrated HubSpot to CRM for over 100 customers. And we're announcing new software that will make it easier to integrate anything with HubSpot (stay tuned!)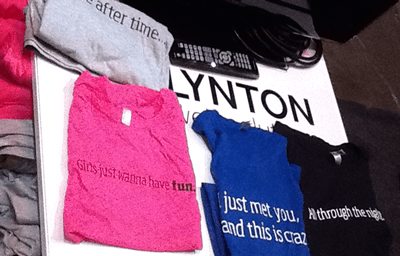 More shameless plugging - we are giving away a new Google Nexus tablet AND an iPad. Enter to win by voting in our version of the Tablet Wars. Then stop by our booth to pick up an Inbound Lyric tee. You'll rock out to Cyndi Lauper in style!