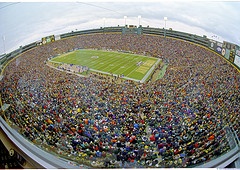 Welcome to the LyntonWeb Weekly Inbound Digest - the fastest way to stay up to date with our latest thinking on a wide range of inbound marketing topics.
Our perspectives on inbound marketing and technology this week:
How IKEA Drives Content Development Efficiency
Did you know that Swedish furniture company IKEA typically spends close to 70% of it's marketing budget on content creation? IKEA has committed to creating 12% of it's web and catalog content virtually this year and increasing that amount to 25% for 2013. Find out what IKEA is doing to drive this level of efficiency.
Inbound Marketing Trends - The Monetization and Fall of Twitter?
Has Twitter sold out to advertisers? Has Twitter turned it's back on the developers that help Twitter grow in it's early days? Find out the inbound marketing ramifications of all the latest Twitter API changes and whether Twitter's monetization is a sign of it's impending fall.
Slow is Smooth and Smooth is Fast in Developing a Social Media Strategy
Slow is smooth and smooth is fast, or in other words, putting together a plan quickly means taking the time to prepare for it first. Learn about the essential components of an effective social media strategy.
3 Immediate Impacts of a Fractional CMO
If you're a growing company that is rapidly professionalizing by adding employees and internal business processes, you should consider the services of a Fractional (part-time) CMO. A Fractional CMO offers deep marketing expertise and experience at a (you guessed it!) fraction of the cost of a full-time CMO. Here are some reasons to consider bringing on a part-time CMO.
In our Friday 5, we touch on Linked In's new look, responsive design and Bing going head to head with Google.
Enjoy this first full Sunday of NFL football and we'll catch up with you next week!
Photo: elviskennedy