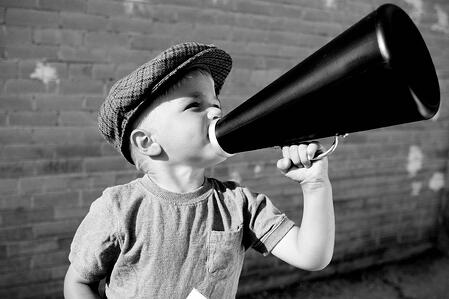 Happy Friday! Welcome to a new and exciting edition of The Friday 5: Five Headlines from Social Media, Inbound Marketing, SEO, and Web Design, keeping you up to date with the latest news, trends and tips that affect us all. What you'll find in this week's list…
A short video on how Google+ can improve your SEO
Will Facebook become a search engine?
How are your Calls to Action?
Which companies are doing inbound marketing right
Using social media to research your customers
1. How Google+ Can Improve Your SEO (Fortune)
If your business still doesn't have an account on Google+ then you're most likely missing a big opportunity when it comes to improving how your site appears in Google search results, according to Search Engine Land editor Danny Sullivan. (Video)
2. Zuckerberg On Search: "At Some Point, We'll Do It" & Be "Uniquely Positioned" (SearchEngineLand)
Waiting for a Facebook search engine? Eventually, it'll arrive, says Facebook CEO Mark Zuckerberg. But it might not be what you expect. Speaking in an interview at TechCrunch Disrupt with Mike Arrington, Zuckerberg said that Facebook is doing a billion searches per day, "and we're not even trying."
3. Are Your Calls to Action Missing These Proven Formulas? (Content Marketing Institute)
Great content converts. You're a compelling writer. You share useful information. You get all kinds of traffic through your content marketing channels. So why aren't you converting more of those leads? Creating valuable content takes a lot of time, effort, and brainpower. But your content must do more than simply inform. It must clarify the next step.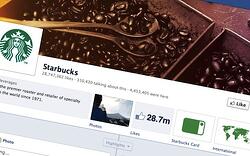 4. 5 Companies With Inbound Marketing Strategies That Work (Mashable)
Some companies seem to have an innate sense of just what it takes to attract a market. Or, perhaps it only appears that way. For most companies, it's more likely that they learn through trial and error, research, and testing until they get it right. The following five companies have each developed inbound marketing strategies that truly work. Here's what those look like.
5. How to Use Social Media for Customer Research (Social Media Examiner)
Looking for a low-cost way to conduct consumer research? Social media can provide a free treasure trove of data about your customers. With the right social media tools, you can learn what questions your customers have and which types of content they're sharing. This information will help you answer their questions, solve their problems and define your social media and content strategies.
* * *
If you liked this blog post, you should share it. If you really liked you'll probably like the information our whole team publishes—you should subscribe. You can also subscribe to our Lynton Webzine, a collection of articles from among the best sites in web marketing and design. And if you really, really, liked it, then you will like engaging with the likeable, knowledgeable, loveable bunch at Lynton through our social networks.