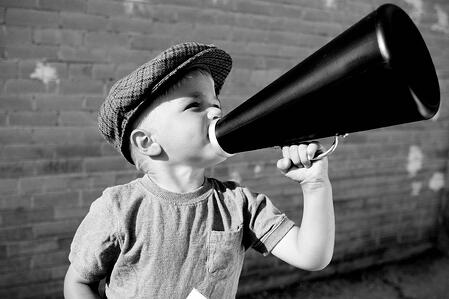 How's your Friday so far? Only a few more hours to the weekend—you can make it. Until then, welcome to a fresh edition of The Friday 5: Five Headlines from Social Media, Inbound Marketing, SEO, and Web Design, keeping you up to date with the latest news, trends and tips from the past week. What you'll find in this list…
A new Google algorithm update for page layouts
Facebook now has a "Want" button
Remember MySpace? It's back.
Twitter reveals how to get more followers
Are you using the new LinkedIn endorsements feature?
(Search Engine Land) "Another week, another update to part of Google's search algorithm. This time, Google announced a refresh of its Page Layout filter that it first announced back in January, or what's often called the "Top Heavy" update. It's the fourth Google update in the past two weeks. The rundown so far…"
(Business Insider) "After months of talk, it's finally official: Facebook is testing a "Want" button. Even though developers noticed code for a "Want" button in Facebook's Javascript SDK in late June, the social media giant was very coy when approached about the matter, refusing to really confirm or deny its intentions. Almost two months later, Facebook announced that it has joined forces with seven retailers — including Pottery Barn, Victoria Secret, and Neiman Marcus — to test the platform which allows users to "want," "collect," or "like" a product. Note: if you "like" something, then the item will show up in your Timeline."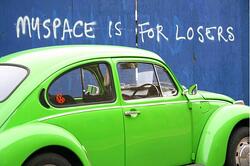 (Venture Beat) "… MySpace is no laughing matter for Tim and Chris Vanderhook, brothers who aren't grim about the social network's chances at a full-fledged comeback. The pair cofounded the interactive advertising company Specific Media with their other brother, Russell. They've been running MySpace, somewhat stealthily, since late June 2011, with Tim as the chief executive and Chris as the chief operating officer. The duo fully understands MySpace's extreme perception problem. In a moment of honesty, I recounted the radio DJ story to the Vanderhooks. They responded with equal candor."
(Mashable) "After analyzing the Twitter profiles of 36 million users who have generated more than 28 billion tweets (that's 794 tweets per person in three years on average), Beevolve's social analytics research reveals user follower bases directly correlate with how much they tweet."
(Social Media Explorer) "A word of praise goes a long way in social media. LinkedIn recently made the endorsement process super-easy with just a simple click. LinkedIn Endorsements are now live across the United States, India, Australia and New Zealand, and rolling out to everyone else over the coming weeks. Although it's too early to tell how valuable these endorsements will be to your LinkedIn networking, they are now an option on your LinkedIn profile, whether you choose to show them on your public profile or not."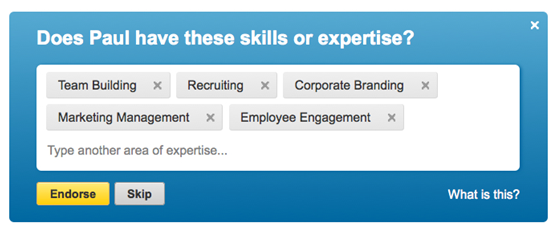 * * *
If you liked this blog post, you should share it. If you really liked you'll probably like the information our whole team publishes—you should subscribe. You can also subscribe to our Lynton Webzine, a collection of articles from among the best sites in web marketing and design. And if you really, really, liked it, then you will like engaging with the likeable, knowledgeable, loveable bunch at Lynton through our social networks.