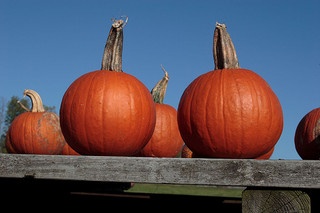 Welcome to the LyntonWeb Weekly Inbound Digest - the fastest way to stay up to date with our latest thinking on a wide range of inbound marketing topics. Our perspectives on inbound marketing and technology this week:
Best Practices for Supporting Inbound Marketing Clients
Everyone in an organization probably wears the support hat at some point in their day to day work. It's inevitable. The question is, how do you prepare yourself to deliver the best support possible to your team and to your clients? Read about some of our own best practices in the enterprise inbound marketing world.
Are Apps Part of Your Lead Nurturing Strategy?
If you're an agency - are you building apps? If you're a HubSpot customer, are you using apps to augment HubSpot features? Apps can serve as a very powerful and differentiating lead nurturing tool. Consider the lead nurturing benefits of building an app.
From our Friday Five - learn about the new Google 'Disavow' tool and whether freshness is an important website signal.
A short but sweet content week for us at the LW ranch. How's your blog doing? Take a look at how you can enhance your blog's value.
Photo: dawn_perry