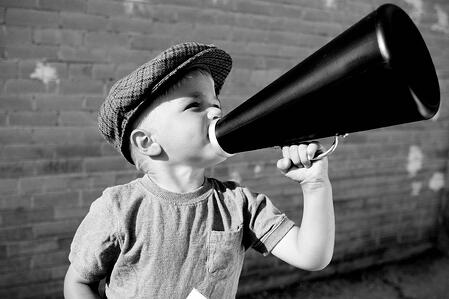 Hey, it's Friday already? How fast was this week? Well, we're not going to complain about it. Here's something else we won't complain about—welcome to a fresh edition of The Friday 5: Five Headlines from Social Media, Inbound Marketing, SEO, and Web Design, keeping you up to date with the latest news, trends and tips from the past week. What you'll find in this list…
B2B Content Marketing for 2013
Twitter's new potential ad play
Be a thought leader via social media
B2B companies are upping their social media budgets
Mobile apps for marketers
(Content Marketing Institute) Just as we have seen in the previous two years, content marketing remains a top priority for marketers going into 2013: 9 out of 10 marketers are using content marketing. In many respects, content marketers are doing more, but uncertainty still exists. Here are some of the key findings from this year's report.
(SearchEngineWatch) Twitter is reportedly testing new "Like" or "Star" options in place of "Favorite" for tweets. Select users have seen the new icons in place of the traditional Favorite button. Both "Like" and "Star" appear to use the traditional star icon in the top right corner of a tweet to indicate it's been... well, Liked, Starred, or Favorited. Mike Isaac at AllThingsD shared some interesting insight into the Favorite feature. Apparently Twitter toyed with the idea of calling it "Thanks," before settling on the Favorite to which we've become accustomed. He says they always meant to get around to testing out new names for the feature and it seems that time has come. Favoriting tweets shares with others that a user has indicated a preference for that particular tweet, in addition to storing them in a user's Favorites list.
(Forbes) A growing number of businesses from nearly every type of professional services firms to luxury marketers to technology companies are striving to become thought leaders in their respective fields. The reasoning for this is very simple – well established thought leaders, with amazing consistency, become the brands that garner the greatest share of business. There are a number of different views about thought leadership. From our perspective, thought leadership is a business development strategy based on high ingenuity and cleverness combined with a clear path to monetization. Not only does being a thought leader effectively differentiate you and your firm from the multitude of competitors, it translates into significantly greater than normative financial returns for the effort.
(Online Media Daily) Driving awareness and conversions through content remain the top strategy for business-to-business marketers -- but social media has become the most popular, with 87% of marketers using the medium, excluding blogs, according to a study released Wednesday. Articles on a company's Web site came in No. 2 at 83%, followed by 78% for electronic newsletters and 77% for blogs, according to the "B2B Content Marketing: 2013 Benchmarks, Budgets and Trends" study from the Content Marketing Institute and MarketingProfs, sponsored by Brightcove.
(Social Media Examiner) Want some cool apps that you can use on your smartphone to improve your marketing? Mobile apps can help you manage your social media activities with your busy schedule and help you maintain your reputation. Here are 6 free smartphone apps to keep your business active on social media.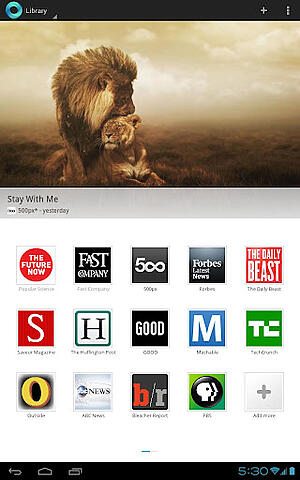 * * *
If you liked this blog post, you should share it. If you really liked you'll probably like the information our whole team publishes—you should subscribe. You can also subscribe to our Lynton Webzine, a collection of articles from among the best sites in web marketing and design. And if you really, really, liked it, then you will like engaging with the likeable, knowledgeable, loveable bunch at Lynton through our social networks.