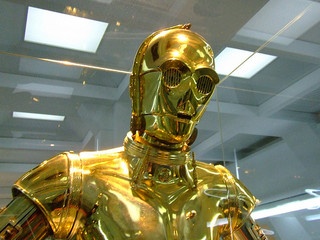 "Starting with the end in mind"...It's not the first time you've read that is it, but have you really ever practiced it?
When setting inbound marketing goals, this axiom really does apply. Stating the goals of your marketing plan will allow you to measure it's success.

Thing is, many of us will just sit down and write out a handful of dream goals, pin them up on the cork board and get to them when we can or eventually just forget about eventually.

Which is fine...sort of, I mean, it's a start, right?

But look at them again and now ask yourself "Are they realistic within your desired time period."

You see, there is a right and a wrong way to create your marketing goals, so let's get our marketing goals mapped out properly, shall we?

First you need to find out where you are in your current marketing situation:


What are you currently working on for marketing?
How are you currently marketing your business?
When do you need to get this done by?
How are you defining success?
You see once you have a firm understanding of where you are, it's easier to construct a path of where you need to go and how to reach your marketing goals.
So with those questions in mind. Open up a new document right now, stop reading this amazingly helpful post and write down the answers to the questions above.
OK, with that done, lets work to define our SMART marketing goals.
An example is - 'I want more customers'.
This is a BAD goal. You need to visualize HOW do you want to get them, WHAT actions do they need to take to become a customer and HOW will you strategically measure more customers.
So what are SMART goals?
Specific
: State actual numbers that are significant and simple to achieve in your goals.
Measurable
: With a specific number stated, make sure your goals can now be measured. Adding 5% more customers into your sales funnel each week is a good goal...unless you have no actual way to measure new sign ups!
Attainable
: Here is where you need to keep things appropriate and achievable. If you're a new start up and want to get 1000 new customers a month...it may not be realistic. Set goals that are realistic. If you over achieve on your goals, they can always be adjusted as you move forward.
Relevant
: Make sure you don't confuse methods and tactics with goals. Setting a goal to add a bunch of new inventory to drive sales isn't results-oriented, it's a tactic.
Timely
: Your goals need to be time-orientated. So you may want to grow your company profits 10x, but without a time associated to it such as 1 year to add these profits, it may take 10 years.
Here's a few examples between Good Vs Bad goals:
Bad Goals -
Rank my website number 1 in Google
Get more customers thought social media
Grow my business to 10x profits
Good (SMART) Goals -
Grow traffic through Google and Social Media by 3x over the course of one year.
Convert 20% more traffic into prospects and customers by end of Q3
In 4 months, increase lead to customer conversion rate by 15% using Email Marketing to convert prospects into customers
SMART goals will allow you to be more focused and in control of your
marketing plan
.
Taking the time right now to sit down either by yourself or with your team to develop your plan will save enormous amounts of time, hassle and confusion later on down the line...with of course the added bonus of your achieved goals at the end of it all!
Happy planning!