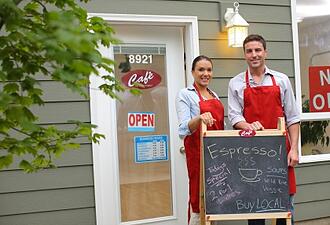 This past Saturday was Small Business Saturday, a day created two years ago to accompany Black Friday and Cyber Monday urging Christmas shoppers to shop locally at Mom and Pop stores to bolster the local economies.
Small business owners can have a hard time competing with big box store chains with their unlimited advertising budgets and bargain basement prices.
Another area where small businesses can fall down is marketing themselves online.
This weekend I needed a haircut so I looked through Yelp, Google+ Local, and Foursquare to try and find a locally owned barber shop in San Antonio. Using those services, I found plenty of the chain barber shops, but only a few locally owned barber shops. Even worse? The local barber shop's profiles on these sites were almost completely blank, offering little to no information.
How should small businesses market themselves online?
The first step is to claim your business on Foursquare, Yelp, and Google+ Local (If you have multiple locations make sure to claim each one!)
The second step is to fill out your store's information. Include everything that they ask for, address (with cross streets), phone numbers, website, Twitter/Facebook pages, photos, everything.
The more information you provide, the better you are showing off your business. Not including vital information like a phone number or store hours may mean that your business will get passed up for one that does.
Photos are also important. If your store looks cool, hip or inviting, it will attract people to your store over stores that don't have any photos at all.
I'm already on these services, what else can I do?

Both Yelp and Foursquare let business owners offer deals to their customers once they check in. Some coffee shops offer a free coffee to the Foursquare mayor. Other stores offer discounts for people that check in.
Having a complete profile on Google+ Local helps your search engine rankings, and you will show up prominently in search results with a map and contact information front and center.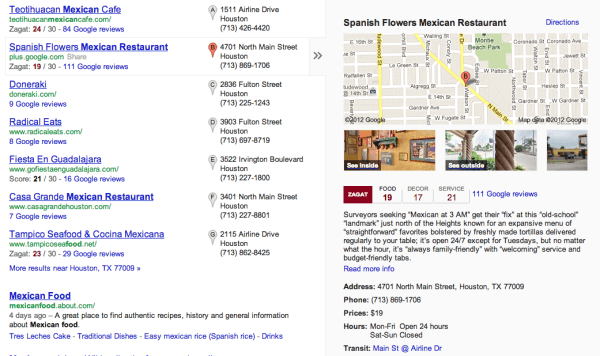 It's important to make sure that your information is always up-to-date. All of these services rely on crowd-sourcing for data, which means that before you claim your business, anyone could fill in information about your business (once you claim your business on Foursquare NO one can edit it except you).
You should also pay close attention to the reviews on these sites. They can offer you new ideas, or show you areas where you may need to improve or retrain your staff.
Claiming your businesses on these services is easy, beneficial and best of all, free. They help you get found by customers who are seeking you out. Those are the best customers, because they are ready to lay down cash. Make sure your business is well represented online so that they are handing that cash over to you, and not your competitors. And don't forget to pay close attention to the reviews on these sites. They can offer you new ideas, or show you areas where you may need to improve or retrain your staff.
By the way. I'm still looking for a good barber in San Antonio.