The following is a guest post from Frank Belzer, VP of Corporate Training and Development at Kurlan & Associates.
I had a chance to spend some time with Daniel Lynton at the Inbound UK conference recently and during our conversations he asked me to write a post based on my presentation there. I was happy to do that and thought I should focus on the one very specific topic that seemed to really create a buzz. I have already blogged about parts of my presentation and in previous posts I have been addressing how sales professionals need to adapt and start working with their Inbound Marketing team – they should be allies after all.
Unfortunately that isn't usually the case. Sales people complain about leads and often (in my opinion) blame the leads because it is easier than saying "I screwed up" or "I don't know how to sell to an inbound lead" – and believe me there is a difference in approach and in tactics.
I wanted to make this post about one very specific action item, one thing that sales people can do that will bridge the gap, something that will help marketers and sales people come together and a best practice that might drastically change your lead conversion rates. I believe now more than ever that sales people should be helping create 50% of your blog content. Here are my arguments as to why:
Effective blogs have become more and more about what is happening NOW. The closer your content can be to real time the more effective your posts will be. If you want people reading something that is current then why not have your sales people talk about it? After all aren't their discussions with prospects and customers as current as anything else you can muster up?
Effective blogs have a focus on calls to action and sales people are very familiar with getting people to take next steps. Often marketers struggle with writing something that actually leads a person to action, great sales people don't. Of course nobody wants to be sold in a blog and that might involve some editing or softening of the content – but the direction will be there.
Effective blogs often contain case studies or real life experiences and sales people can provide a personal viewpoint that contains both. Have them discuss some of the ways they helped clients solve issues or achieve some goals. Take your blog content out of the abstract and start talking about real people, real issues and real solutions.
Now the above 3 bullets simply are my thoughts on why marketing might want to involve sales and get them to share in content creation. Why though would sales want to get involved? I am sure you are thinking about the push-back and excuses that your sales team is going to give you when you bring this up. So here are my arguments as to why they should embrace it:
They can use it as a sales tool – imagine sending a blog article as a follow up instead of an irritating voice mail or useless email. "I was thinking about your questions and thought you might enjoy this"- wouldn't that provide value to their prospects, be less irritating and possibly change how that prospect feels about you compared to a competitor.
They can become part of the solution – ok they think the leads are no good, too vague, not the right person etc….watch how that changes when they get involved. They can address those concerns, they can help fix the issue and they can add their insights and thoughts into the process.
They can increase their income – more leads should mean more money. It also means they will have to cold call less, maybe not at all.
I believe the greatest benefit hasn't been covered in any of the bullets. We can make the entire experience better for our prospects and customers. More pleasant, more synchronized and more focused on what they want. Most sales people will admit that understanding the client, listening to the prospect and communicating a crystal clear message are vital when it comes to closing any deal. So to the sales people reading this post I ask this:
How can you do that effectively without understanding enterprise inbound marketing?
If you are not able to write about the way you help people and are unable to articulate that then I have to believe you don't really know how to help people. Get on board, start helping with the campaigns and watch what happens – I predict after a month you will start to see your sales calls and sales conversations improving.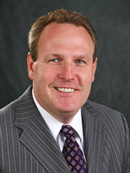 About Frank Belzer: Frank Belzer combines years of successful sales and sales management experience in both B2B and B2C, including 7 years in sales management at Konica Minolta. He excels at building sales teams, mentoring salespeople and sales training and coaching. Frank easily translates his experience into meaningful "real world" advice. He is particularly effective when helping companies develop and/or optimize their sales processes and achieves great results from the development of their sales people. Frank specializes in Technology, Life Sciences and Green Energy, although he is equally proficient in all industries. He is a regular contributor to the sales and sales management training curriculum at Kurlan Associates and is the host of the weekly Internet Radio Show –
Sales Talk Live
.