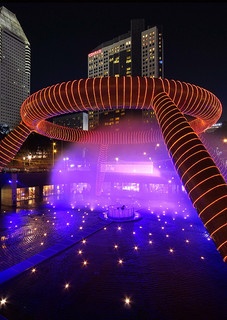 Welcome to the LyntonWeb Weekly Inbound Digest - the fastest way to stay up to date with our latest thinking on a wide range of inbound marketing topics. Our perspectives on inbound marketing and technology this week:
Easy Ways To Make Your Small Business Look BIG Online

Small business owners can have a hard time competing with big box store chains with their unlimited advertising budgets and bargain basement prices. See how, with these smart yet simple techniques, you can be a BIG business online.

Inbound Marketing's Killer App - Salespeople Writing Blogs

Guest blogger and sales god, Frank Belzer writes an illuminating post on how salespeople can be inbound marketing's killer app. A must read for this week.

The Top 5 Goals Of Your Blog And How To Achieve Them

Ever wonder where to start with your enterprise blogging effort? How about here. Hari highlights 5 key outcomes of your blog. If you already are blogging, check to see if these outcomes are aligned with your writing efforts.

Urban Chickens, Web Design, and What The Two Have in Common

Yes, we said urban chickens. And web design. Could there possibly be overlap of these two topics? Of course.

Ron wrapped up our week discussing content marketing benchmarking, calculating the value of your social media followers, and how the Obama campaign scientifically targeted email subject lines to optimize fundraising efforts.

It's December already. If your 2013 marketing budget isn't completely allocated call us - we'll tell where your funding will give you the biggest bang for your buck.




Photo: williamcho