Ho, Ho, Ho! Here's what we're stuffing stockings with for this week's The Friday 5: Five Headlines from Social Media, Inbound Marketing, SEO, and Web Design, keeping you up to date with the latest news, trends and tips from the past week.
Painless Keyword Research
Facebook makes something easier for small businesses
Google+ faster than Facebook
Visual Content with a punch
Digitial marketing year-end review of numbers

(Copyblogger) Keyword research is one of the most important types of research you'll do throughout your content marketing career. It's also one of the most difficult. In this series, we've already discussed the fact that research isn't sexy, glamorous, or fun. We've also talked about how you need to do research consistently — just like you need to work out in a consistent manner in order to see the real physical fitness results you want.
(Marketing Land) This morning Facebook rolled out a new, simpler way to get more Page likes. It's aimed chiefly though not exclusively at small businesses (SMBs) with fewer than 10,000 fans. That undoubtedly includes the overwhelming majority of SMBs with a presence on Facebook. The tools to create the simpler ad unit are in the Page admin console making it more accessible for SMBs who may be less familiar with Facebook's ad creation flow. Indeed, this is a kind of companion to Promoted Posts, which is a simplified way for SMBs to advertise on Facebook
3. Google+ Is Growing at Facebook Speed
(Wired) Google today announced that it has 135 million active users checking their Google+ streams each month, up from 100 million in mid-September. If you run the math, that means Google+ is now growing at the same pace as Facebook when it was similarly sized. Google announced the user growth alongside a new feature called "Google+ Communities" and enhancements to Google's mobile photo app Snapseed. Its last user count update was on Sept. 17, meaning Google+ has added 35 million stream-active users in the past 2.5 months.
(Content Marketing Institute) When we hear the term "content," we usually think words. But content marketing is much more than that. Visual content, in fact, is one of the most powerful tools for increasing engagement, shares, responses, and more. What are some easy ways to incorporate visual content into your marketing efforts? Here are five types of visual content marketing that go beyond simple text!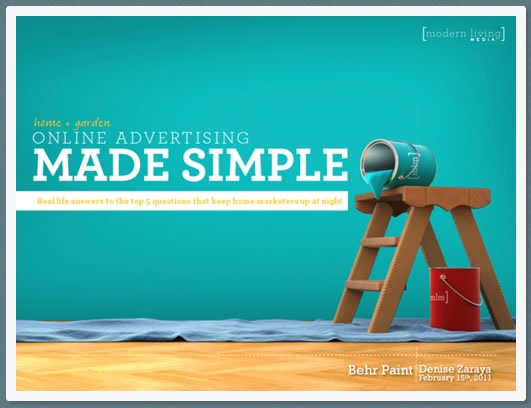 (ChristopherSPenn.com) Google and YouTube did a wonderful wrap-up of 2012 in their annual Zeitgeist:
However, beyond the general pulse of the world, we didn't get a chance to dig into just the world of marketing. Let's take a quick tour through Google Trends to see what things gained ascendancy during the year in a zeitgeist of our own (sans classy video). Fair warning: this is a data dredge. First up, let's talk about social networks. Facebook was crushingly dominant in search for the year...
* * *
If you liked this blog post, you should share it. If you really liked you'll probably like the information our whole team publishes—you should subscribe. You can also subscribe to our Lynton Webzine, a collection of articles from among the best sites in web marketing and design. And if you really, really, liked it, then you will like engaging with the likeable, knowledgeable, loveable bunch at Lynton through our social networks.