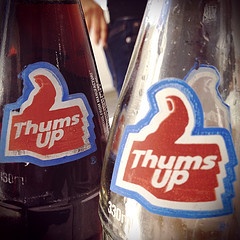 With 2013 fast approaching, it's time to really focus on your 2013 marketing if you haven't already. The following are 8 tips to having clearly defined marketing success.
1. Evaluate your 2012 marketing efforts
It is important to look back on your year and evaluate all the various marketing efforts you participated in. Determine what the marketing highlights and low points of 2012 were. For example, a highlight could be that your company had a record-breaking number of website visits in the 3rd quarter. A low point could be that your marketing efforts only produced 100 leads.
When you dig a little deeper into these highlights and low points, you should see the specific actions that contributed to each of those results. That data can show you what you should repeat and what you should try differently in the new year.
2. Look at your competitors
It is important to consider your competitors when planning for successful marketing. Your business environment can influence your customers and marketing's effectiveness. You should look at each of your direct and indirect competitors.
You most likely won't have nearly as much data about your competitors' marketing as you do your own, so you may want to use something like Hubspot's competitors tool or if you aren't a Hubspot customer, you can use Hubspot's website grader or the free toolbar by Alexa.
Comparing competitors' data against yours can demonstrate what you did better and what you need to improve on in 2013 to be more competitive.
3. Set marketing goals
One of the most important elements to effective and results-driven marketing is having goals. Without goals, it will be difficult, if not impossible, to actually accomplish anything for your business. Your marketing goals will be your guiding light throughout the year in all of your marketing efforts. Make sure they are specific and achievable.
The following is data to help create your marketing goals:
Your company's marketing evaluation
Competitors' marketing evaluation
Requirements from your sales team
Overall company goals
4. Know your customer
Understanding your customer is essential to successful marketing. If you don't know who your customer is and what they want, how can you ensure that you are providing them with anything of value?
Take the time to do research and figure out your customer persona. How old are they, what gender are they, what is their job title, what are their hobbies, what problem do they have? All these questions can help identify your customer persona. It's ok to have multiple customer personas, as well.
5. Determine a budget
Having a budget is important because you need to know what framework you are working in. Can you afford to spend $1 million on television ads or are you working with a much smaller budget that will need to include only low-cost marketing vehicles?
Include anything that will come out of your marketing budget and try to remove as much guesswork as possible by getting proposals and rates from vendors.
6. Craft a marketing plan
Without a marketing plan, you will end up wasting your time and money, miss potential clients, and fail to accomplish your marketing goals.
Your marketing plan should outline exactly where, when, and how you will be marketing. The following are essential elements to keep in mind when creating your marketing plan:
Marketing goals: nothing should be in your plan that doesn't work toward accomplishing these goals.
Budget: if you can't afford it, don't put it in your plan.
Available resources: if you don't have the available means, whether in-house or outsourced, to accomplish or create something, it doesn't belong in your plan.
7. Have a schedule
Having a schedule can eliminate the possibility of missing anything on a marketing plan and maintain organization within a marketing department.
Since a marketing plan should include all the details of the year's marketing already, all that is required for having a schedule is sitting down and putting the dates on a calendar. You may also want to add who is responsible for each of those tasks, if and when the assignment is due for review, and when you would like to have team meetings.
8. Evaluate all future marketing
Have you ever heard of a novel going to press without any editing? No, that'd be crazy! Just like any body of work, your marketing plan should be evaluated and edited as needed.
Make a plan for how you will evaluate your marketing by determining who will be involved in the evaluation and how frequently you will meet.
After applying these 8 tips, you should have a clear vision of your marketing goals, know exactly how you are going to accomplish them, and be prepared to see your plan through.
Photo: mikedemers