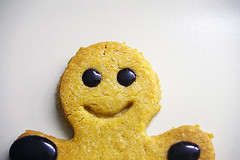 Welcome to the LyntonWeb Weekly Inbound Digest - the fastest way to stay up to date with our latest thinking on a wide range of inbound marketing topics. Our perspectives on inbound marketing and technology this week:
5 Steps to the Art of Social Selling
Social selling is traditional selling conducted through a new channel of technology. By effectively using this new social and technical platform, sales organizations can take advantage of new opportunities through a pool of potential leads that transcends obstacles such as geography and grants access directly to decision makers. Social selling allows sales organizations to gather information and get to know prospects before even making contact. See the 5 steps to social selling.
8 Tips for Successful (Inbound) Marketing in 2013
With 2013 fast approaching, it's time to really focus on your 2013 marketing if you haven't already. The following are 8 tips to having clearly defined marketing success. How many of these are you doing already?
35 Free HubSpot Email Templates
We mentioned this last week - and we've been getting some tremendous positive response and downloads on these email templates. So in case you missed it - we've worked with our fave, HubSpot, to create 35 pre-designed email templates completely free for you to download and use in HubSpot's email tool. Not using HubSpot's email too yet? That's OK too, use them with your current email platform.
In our Friday 5, Ron discusses 2013 New Year's Resolutions marketers should make, 6 digital trends of 2013, and answers to questions on negative SEO
Santa is around the corner. Have you been nice? Best wishes this holiday season from your LyntonWeb team. We are looking forward to another amazing year of enterprise inbound marketing.
Photo: Visualpanic