The Friday 5: Five Headlines about SEO Myths, Marketing Trends, and Content Marketing
---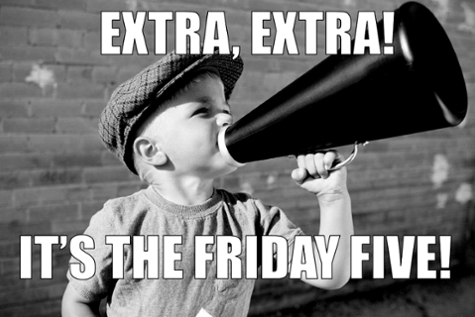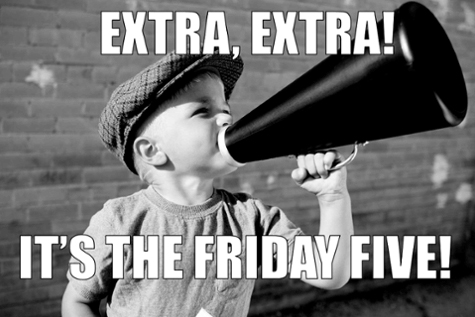 Since the world didn't end last Friday and with some help from Santa Claus, we're back for another edition of The Friday 5: Five Headlines from Social Media, Inbound Marketing, SEO, and Web Design, keeping you up to date with the latest news, trends and tips from the past week.
Winning with Content Marketing in 2013
SEO Myths Debunked

Content Marketing Trends for B2B
Social Media Privacy Law
Google+ Page Changes
(Mashable) The digital landscape seems to be changing and adapting faster and faster. With all this change that constantly happens, brands really have to be on their game when it comes to marketing. There is a lot to look out for in 2013 as a marketer.
This article highlights 10 ways successful brands will get ahead through their content marketing strategy in 2013. From looking out for potential changes in copyright laws to why you should put your content creation turbo boosters on, these 10 action points will get you prepared and motivated to generation great results.
(Search Engine Journal) There are a large amount of myths about Search Enginge Optimization (SEO) out there. As marketers, we hear them all the time - SEO is dead, buying links will improve my website ranking, and on and on.
Before putting your 2013 marketing plan into gear, make sure you have the correct answers about SEO. This article covers 10 very popular SEO misconceptions, why they aren't true, and what to do instead.
(Social Media Examiner) With the new year about to begin, what's more appropriate than to look back on the recent marketing trends in the B2B industry. The Social Media Examiner anaylzes data from Content Marketing Institute and MarketingProfs on B2B marketers. This analysis shows what B2B marketers are struggling with, tactic insights, social media usage, goals and more.
Out-smart your competition by understanding the marketing scene with this data and having a strategy to differentiate your brand.
(ABC News) Effective January 1, 2013 California will be the first state in the U.S. to enact what they are calling a comprehensive social media privacy law. This law will protect students, applicants, and employees from being required to surrender their email address and password for their social media accounts to universities, employers, and potential employers.
With so many changes and concerns over Facebook's privacy policy changes in 2012, this law offers a nice change to our protection as online users. ABC News reports that other states will be implementing similar laws over the coming year.
(The Next Web) Businesses can rejoice with this new Google+ Pages change. The newest change to the Google+ Pages allows businesses to comment, share and +1 users, even if they haven't added your business page to their circles. What does this means for you as a business? You can now be more proactive about getting followers and sharing content.
* * *
If you liked this blog post, you should share it. If you really liked you'll probably like the information our whole team publishes—you should subscribe. You can also subscribe to our Lynton Webzine, a collection of articles from among the best sites in web marketing and design. And if you really, really, liked it, then you will like engaging with the likeable, knowledgeable, loveable bunch at Lynton through our social networks.