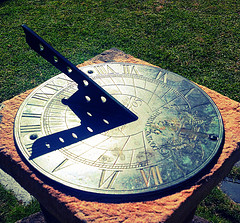 Happy 2013, inbound marketing friends! And welcome to the first LyntonWeb Weekly Inbound Digest of 2013 - the fastest way to stay up to date with our latest thinking on a wide range of inbound marketing topics. Our perspectives on inbound marketing and technology this week:
5 Reasons Your Landing Pages Aren't Converting
You've done the heavy lifting - you created the content, crafted the call-to-action button, assembled the landing page, and finished the thank you page. But what are you supposed to do if your landing page isn't converting (many, if any) leads? See 5 easy ways to fix your landing pages.
7 Content Marketing Tactics from 1904 You Should Be Using Today
Think a 1904 brochure describing a Pennsylvania amusement park still in operation today can't help you with your content creation efforts today? You might want to think again.
And speaking of the "olden days" (as my kids refer to them), check out these marketing lessons from 1913 that will still be effective in 2013.
In our first Friday 5 of 2013, Ron highlights where link building is headed in 2013, why you'll need a dedicated content strategist in 2013, and 26 essentials for blogging success.
Geez, was it just last Tuesday that we were ringing in a New Year? Let's make 2013 the best inbound marketing year, ever. Shall we?