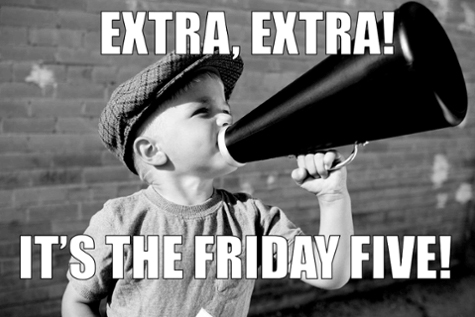 Happy Friday to ya'll! Only a few hours until the weekend. Hang in there. In the meantime, here's what's on the list for this week in The Friday 5: Five Headlines from Social Media, Content Marketing, SEO, and Web Design, keeping you up to date with the latest news, trends and tips from the past week.
Big (big, big) News from Facebook
New Research on Consumer Trends
Critical Content Marketing Trends
Developers New Best Friend
Solid PPC Testing
1. Facebook Announces New Social Search Feature Called 'Graph Search'
(HubSpot) Well folks, it's the moment we've all been waiting for. Facebook announced its big news today -- the stuff we've all been sitting at the edge of our seats for, the release we've been pontificating about (read what some of our ideas ... and your own were ... about Facebook's big reveal)! So ... what the heck is it? Well, we were right! Kind of. It's a new search engine called Graph Search! As Facebook puts it, the new search engine, which is currently in beta (though with a waitlist for which you should sign up), "takes us back to our roots and allows people to use the graph to make new connections." We're going to break down what you need to know about Facebook's Graph Search right now.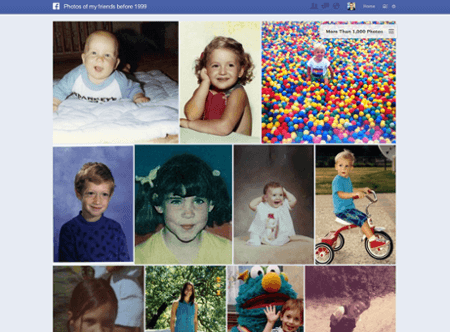 (Social Media Examiner) Are you wondering what the changing social trends are for consumers? If so, look no further. In Nielsen and McKinsey's Social Media Report, consumers were surveyed to discover how they use social networks. Here are seven key findings from that report.
(Content Marketing Institute) Right now, the content marketing industry, well over 100 years old, is going through as much change as we have ever seen. The biggest reason, outside of the fragmentation of media, is that the barriers to entry have been obliterated. There were three major barriers that used to exist as a gate to corporate publishing. Though they are no longer a concern today, I did discuss them in detail in Get Content Get Customers (published in 2008). Those barriers included:
4. Content Maps: A Developer's Best Friend
(Complete Web Resources) Content maps are a developer's best friend. Mind maps and content maps are very similar. Mind maps help you brainstorm while content maps help developers plan the content of a website. It's a very visual way to grasp the big picture of a website, and very helpful to use when building one. Not only is it very simple, content maps can boost the quality of the content of the website you are building. What content mapping helps with are the social elements of a website. It basically improves the way users interact with the website. This can help greatly with your inbound marketing efforts.
(Search Engine Watch) Perhaps one of the most overlooked aspects of ad testing is formulating a hypothesis. Some may choose to skip the hypothesis because it is easier to create a few different ad or landing page variations, set them live, play the waiting game and hope for some positive changes. Others, whom I dare call the worst optimizers, are simply afraid of being wrong. What we often fail to remember, though, is that the purpose of a hypothesis is not for you to prove it right through your test, but rather to use it as a framework for executing the test and a reference point for understanding and interpreting the results. Always be cognizant of the fact that there is no right and wrong in testing. There is trying, learning and repeating it all over again.
* * *
If you liked this blog post, you should share it. If you really liked you'll probably like the information our whole team publishes—you should subscribe to our blog. You can also subscribe to our Lynton Webzine, a collection of articles from among the best sites in web marketing and design. And if you really, really, liked it, then you will like engaging with the likeable, knowledgeable, loveable bunch at Lynton through our social networks. Thanks!