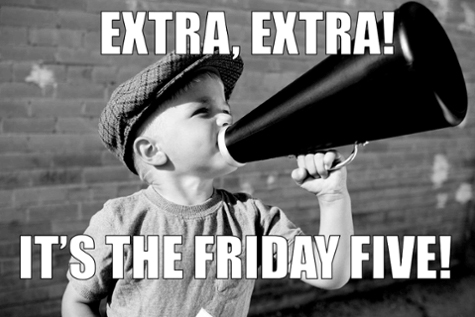 Happy Friday to ya'll! Only a few hours until the weekend. Hang in there and stay warm. In the meantime, here's what's on the list for this week in The Friday 5: Five Headlines from Social Media, Content Marketing, SEO, and Web Design, keeping you up to date with the latest news, trends and tips from the past week.
Search Marketing Integration
SEO Fails
Beyond Lead Nurturing
Tips for Keyword Selection
A New Look for Pinterest
(Search Engine Watch) Every year, somebody proclaims that SEO is dead simply because Google has made some changes to its algorithm. But don't worry, this post won't be declaring that SEO is dead, dying, or even coughing up blood. However, the days of SEO as a distinct, independent discipline are certainly numbered. SEO is fast evolving into a more creative, diverse, and challenging profession. Over the last few years the changes to search algorithms and user behavior on the Internet have made "old" SEO almost redundant. It's even gotten to the stage where any so-called "SEO" who's still using the same techniques from 5 years ago will actually be doing more harm than good. These days, search engines and consumers want quality, engagement, and social proof.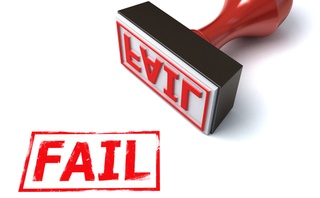 (Search Engine Watch) You've just heard about the latest and greatest website technique. Everyone is doing it you should try it too! Right? Well, you might or you might not. Too often, sites pick up a technique just because another site uses it, thinking awesome, that's cool for me, too! However, just because someone is doing it, even the biggest, baddest, coolest someone doesn't always mean you should as well. Here are some of the most commonly overused site techniques and why they're bad for users, SEO, and conversions.
(Demand Gen Report) B2B marketing automation vendors have always been focused on lead nurturing. This makes sense: lead nurturing is a major reason why marketers have implemented marketing automation technology. The big change I expect in 2013 is that the large B2B marketing automation vendors will seriously expand the scope of their products to support functions beyond lead nurturing. Most would already argue they've done this, but their focus is still primarily on multi-step email campaigns, landing page and forms to capture response to those campaigns, lead scoring to track progress, and CRM synchronization. Even mobile and social media have been used mostly to interact with existing leads.
(Content Marketing Institute) Some content marketers play fast and loose with keyword selection for natural search engine rankings. They shirk proper research and analysis, or merely take wild stabs at whether a keyword phrase is worth pursuing in the first place. If you constantly create internet content without thinking through search engine optimization (SEO) and keywords, you will rank for something (content does resonate with search engine algorithms). Yet, you will consistently run the risk of shortchanging your SEO strategy — and your company's ability to grab its fair share of relevant search engine traffic — for branding, conversions and more.
(Tech Crunch) We sort of saw this coming, given the fact that Ben Silbermann said so at SXSW, but Pinterest has just revamped its profile pages. Those of you familiar with the hottest new social network will know that profile pages originally displayed all of your boards, their titles, with thumbnails of each pin in every board. It got the job done to be sure, but was also pretty simple. Today, all that changes. If you meander on over to Pinterest, where you'll likely spend more than an hour of your life pinning, liking, and browsing in general, you'll notice that if you click on an individual user, things look a bit different.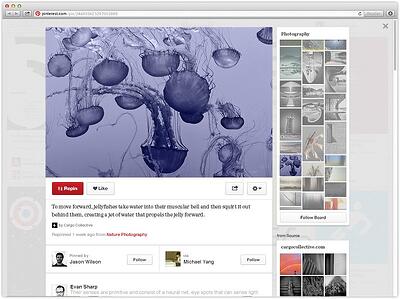 * * *
If you liked this blog post, you should share it. If you really liked you'll probably like the information our whole team publishes—you should subscribe to our blog. You can also subscribe to our Lynton Webzine, a collection of articles from among the best sites in web marketing and design. And if you really, really, liked it, then you will like engaging with the likeable, knowledgeable, loveable bunch at Lynton through our social networks. Thanks!