The Friday 5: Five Headlines from Social Media, Inbound Marketing, SEO, and Web Design
---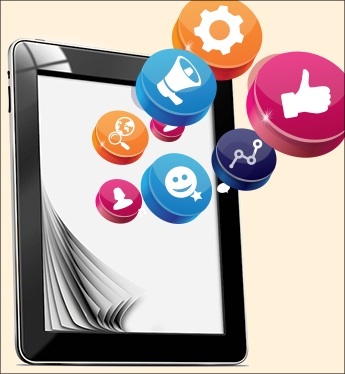 Happy Friday to ya'll! Only a few hours until the weekend. Hang in there and stay warm. In the meantime, here's what's on the list for this week in The Friday 5: Five Headlines from Social Media, Content Marketing, SEO, and Web Design, keeping you up to date with the latest news, trends and tips from the past week.
KPI's for Content Measurement
Google Ads for Mobile
Deadly Sins of PPC
Executives and Social Media
Google+ Content Strategies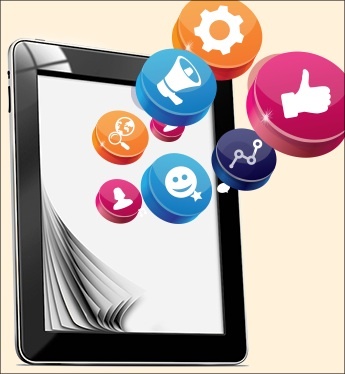 (Content Marketing Institute) Web analytics and general knowledge of digital marketing key performance indicators (KPIs) have come a long way since the days when people were measuring "hits" on a site. Tools like Google Analytics, Omniture, and proprietary systems within companies have made digital marketing reporting more simple and accessible for the average marketing professional. These days, you're nowhere in marketing if you don't understand your basic web KPIs, including customer engagement and conversion rates. However, as content marketing takes the forefront in digital marketing tactics — especially for B2B and SEO marketing — marketers are still stuck in the stone age as it relates to measuring the effectiveness and impact of various forms of content. For example, consider white papers (or any page turn publication) — they are a common lead generation tactic within content marketing, yet most marketers fail to measure anything beyond "downloads." The question remains: What can a marketer do to better understand the effectiveness of this type of content?
(Business Insider) If you buy ads on Google, you may soon be a mobile advertiser — whether you like it or not. And you could be paying for the privilege. Google just announced that it is "enhancing" and "upgrading" AdWords for a world where people increasingly use mobile devices. The changes will take place by the middle of this year.
(Search Engine Watch) Have you stopped doing consistent ad testing in PPC because the results of your tests couldn't be replicated over the long term? It could be that you're committing one or more major errors when setting up your tests, thus invalidating the results. Each one of these common errors, a.k.a., the 7 Deadly Sins of Ad Optimization, can serve to confound your test results.
(LinkedIn) Social media is still in its infancy, and many business executives still don't understand how to Ieverage it for their organizations, large or small. They're too focused on the talking, and not focused enough on the listening. When I speak, I often begin by asking my audience, "How many of you know at least one executive who doesn't fully understand the business value of Twitter?" Sure enough, the entire audience raises their hands. Then I tell them about my experience in Las Vegas three years ago. I had been standing in line to check in at Las Vegas's then-trendiest hotel in town, the Aria, for nearly an hour. I was exhausted and frustrated after a 6 hour flight from New York, and just wanted to get to my room and rest. The last thing I wanted to do was waste an hour of my life waiting in line.
(CopyBlogger) Google+ isn't only a social network. It's the very backbone (and future) of Google itself. As Brian Clark wrote yesterday, Author Rank is the real deal. And Copyblogger is going to do their best to drag entice you over to Google+ … because we think it has the potential to be extremely beneficial.If you're a writer, this is either going to be very good for your career, or you'll risk becoming relatively invisible online. If you'd like to land solidly in the former camp of writers, the question becomes one of how to use Google+ to further your own goals. With that in mind, I've put together an infographic for you that outlines 64 strategies that every writer and content producer can put into action, and start reaping the rewards of intelligently engaging with Google+.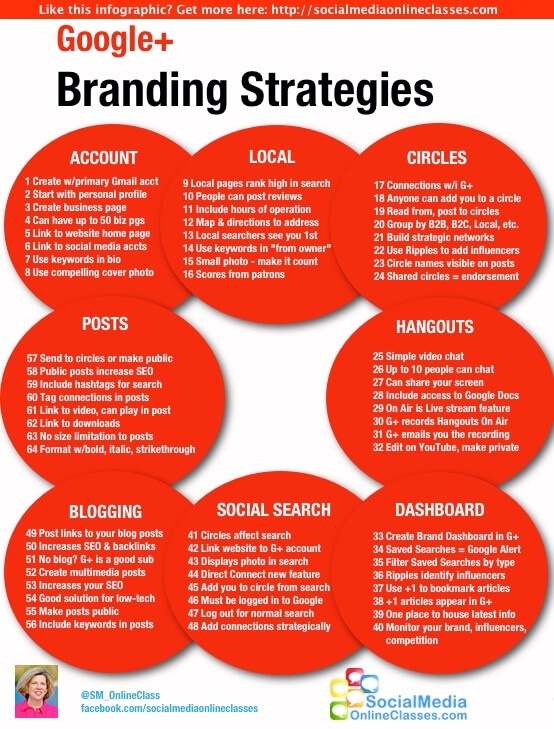 * * *
If you liked this blog post, you should share it. If you really liked you'll probably like the information our whole team publishes—you should subscribe to our blog. You can also subscribe to our Lynton Webzine, a collection of articles from among the best sites in web marketing and design. And if you really, really, liked it, then you will like engaging with the likeable, knowledgeable, loveable bunch at Lynton through our social networks. Thanks!