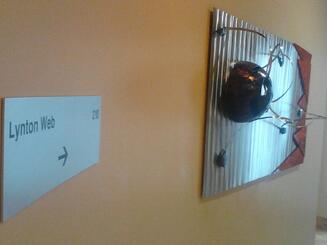 A great time in Houston this week with clients, partners, and friends joining us at the Lynton Corral for our Fajita Social and our LW Quarterly Meeting. Many thanks to everyone who attended. Now on with our weekly inbound digest - the fastest way to stay up to date with our latest thinking on a wide range of inbound marketing topics. Our perspectives on inbound marketing and technology this week:
5 Steps For Grading Inbound Marketing Leads
Whether you have 50 or 50,000 leads, it can be difficult to determine what leads should be contacted by sales and which ones should continue to be nurtured. With the Hubspot 3 lead scoring tool, determining who is a sales-qualified lead has become much easier, though.
How NBC Embeds Content Marketing
Are you cross-promoting your own business or your client's business? See how NBC cross-promotes it's shows through content marketing.
Why SEO Means More Than Keyword Rank
There is more to your online marketing than owning the number 1 ranking on search engines. How is your organization thinking about and measuring SEO? See the broader context that SEO should be considered in.
In case you missed the Super Bowl ad extravaganza, you can catch up here and see our thoughts on the NFL brand here.
Finally, our Friday 5 discussed the 7 deadly sins of PPC ad optimization and uncovers the 1 thing every exec should understand about social media.