Happy Friday to ya'll! We almost didn't sneak this week's post in on time for today. Better late than never. And here's what's on the list in this edition of The Friday 5: Five Headlines from Social Media, Content Marketing, SEO, and Web Design, keeping you up to date with the latest news, trends and tips from the past week.
Search and Social
Twitter and Google Rankings
Who is Using Social
Review of Facebook Social Graph
Anatomy of a Blog Design
(Social Media Examiner) Do you use social media and search to promote your business? Are you wondering how the landscape of search and social is changing, and how to benefit from it? To learn about the key changes in search and social, and how they impact your marketing, I interview Lee Odden for this episode of the Social Media Marketing podcast.
2. 6 Ways Twitter Can Improve Your Google Rankings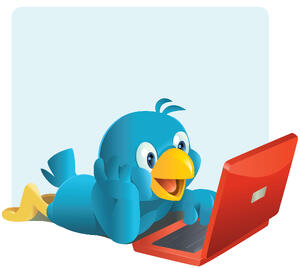 (Social Media Today) If you thought that getting an active Twitter account will miraculously fire your pages up the Google rankings then probably by now, you realized that this is not exactly the way things work. Getting an active Twitter account is really only the first step. If it's going to achieve anything, your Twitter account cannot exist in isolation. You need to connect with relevant friends and industry peers and by connecting with people, just posting links to your own website is not going to cut it. You will need to enter conversations, respond to questions and queries and talk to customers who mention your brand and interact. All in all, Twitter is a social platform that will only work if you use it socially. On top of that, if you want other people to retweet your content, you'll have more success if you're being followed by relevant people so whether you want to or not, you will need to make the effort in nurturing those relationships.
3. The Demographics of Social Media Users — 2012
(PewInternet) A late 2012 survey by the Pew Research Center's Internet & American Life Project shows that young adults are more likely than others to use major social media. At the same time, other groups are interested in different sites and services. Internet users under 50 are particularly likely to use a social networking site of any kind, and those 18-29 are the most likely of any demographic cohort to do so (83%). Women are more likely than men to be on these sites. Those living in urban settings are also significantly more likely than rural internet users to use social networking.
(Social Media Examiner) Facebook recently announced Graph Search. In this article I'll share what Facebook's Graph Search is, how it works and how it fits your marketing strategy. What Is Graph Search? Graph Search is Facebook's latest revision to the search feature that helps users find connections to people and places that have always existed in the graph. In a sense, it's a clean interface into the breadth of Facebook data that people have entered into Facebook, but contextualized to each user. Watch this video introducing Facebook Graph Search.
(Headway Themes) In putting this diagram together I've tried to focus on "best" practices. In addition I have included some further insights to help address "why" in specific instances. How you ultimately construct your blog will be based on specific needs and goals of your site, but hopefully this diagram will go a long way in helping you get there. I also have a very simple rule that I want to share with you – "Form" is wonderful and I do believe that websites should aspire to be beautiful, but "Function" is critical -meaning that your first obligation is to make sure that your visitors can easily read and digest your content. (Download it at original post)
* * *
If you liked this blog post, you should share it. If you really liked you'll probably like the information our whole team publishes—you should subscribe to our blog. You can also subscribe to our Lynton Webzine, a collection of articles from among the best sites in web marketing and design. And if you really, really, liked it, then you will like engaging with the likeable, knowledgeable, loveable bunch at Lynton through our social networks. Thanks!