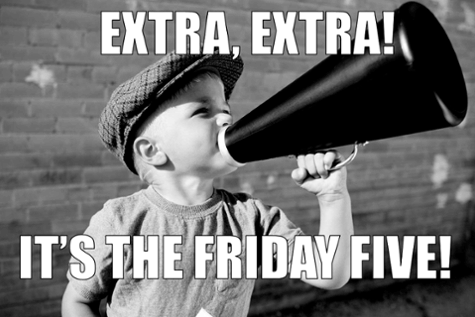 It's time for The Friday 5: Five Headlines from Social Media, Inbound Marketing, SEO, and Web Design, keeping those who work for and with Lynton up to date with the latest news, trends and tips. In this this edition:
Social secrets to a better website design
A new Google+ design
Is Facebook trying to be Google+
Unlock your blog's power
Which content gets the best ROI?
(Search Engine Watch) A brand's website or blog should be its ROI hero, but in many cases it ends up being a public relations liability. The failing truth: "99% of the reasons why websites fail are 100% preventable," Rebecca Murtagh reminds brands in her new book "Million Dollar Websites". Critical. Frustrating. Necessary. Aggravating. Rewarding. Disappointing. Creative. Dated. Fast. Slow. This rollercoaster of emotions might sound familiar if you're working on the design or redesign of a website or blog.
(Business2Community) On March 6th, Google+ rolled out an update to their profile pages that includes three significant layout changes. Brands with a presence on Google+ should take advantage of these new features as soon as possible in order to optimize their pages. Here's a quick rundown...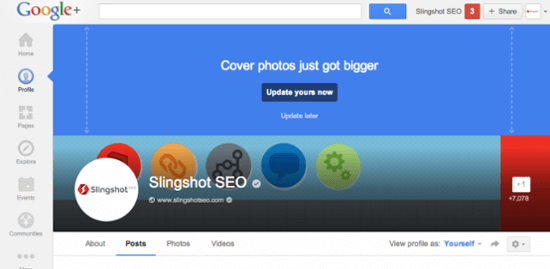 (Mashable) Facebook unveiled today a radical new look for the news feed, but it wasn't the only social network getting major buzz following the design announcement. Minutes after Facebook debuted the overhaul, boasting multiple feeds, mobile consistency and a bigger focus on pictures, people took to Twitter to discuss the similarities between the update and the existing look of competitor Google+, which was trending on Twitter in the U.S. for a good portion of Mark Zuckerberg's presentation.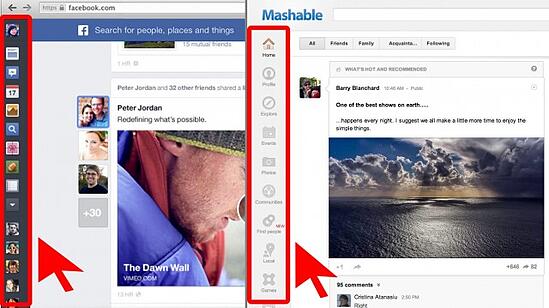 (Heidi Cohen) Represented by the Inc. 500, the highest growth small businesses get content marketing as a means to expand their reach and increase profitable sales when compared to their larger, more established Fortune 500 counterparts.
(eMarketers) In an environment in which consumers' attention is increasingly fragmented, the idea of using content to capture interest and engagement is catching on among marketers. Compelling content can help marketers tell a story, but it can also be cumbersome—and expensive—to create. So which content strategies are generating attractive return on investment (ROI) for marketers? The most cost-effective content types are articles, video and white papers, according to a January 2013 study of marketing decision-makers worldwide conducted by CopyPress, a software company specializing in content marketing tools.
***
If you liked this blog post, you should share it. If you really liked you'll probably like the information our whole team publishes—you should subscribe. And if you really, really, liked it, then you will like engaging with the likeable, knowledgeable, loveable bunch at Lynton through our social networks.