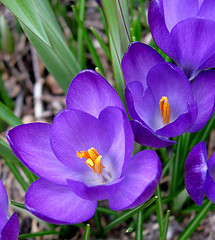 Welcome to our Enterprise Inbound Marketing weekly digest - the fastest way to stay up to date on everything inbound marketing. Key perspectives on inbound marketing and technology this week:
Why Function Trumps Form in Inbound Marketing Creative
Steve Hall, of HubSpot, poignantly reminds us that it's not about having great balls of fire or holographic images jumping out of your website but rather:
---

Too much emphasis is placed on the glamour of advertising rather than its intended purpose; to create a smooth, gentle pathway that moves people along to a point at which they decide to open their wallets and hand over their hard earned cash for your products or services.
Excellent point Steve. Let's be sure we give clients what works. Many times that means paying attention to basic blocking and tackling - do they have a useful explainer video, and is it above the fold - or does their website highlight results rather than processes and methodologies.
6 Bulletproof Ways to Prevent Patchwriting
PR 20/20's Mike Kaput offers key techniques to overcome the intellectual laziness of patchwriting. What is patchwriting you ask? Mike offers this definition:
---

The practice includes everything from repurposing someone else's words to kidnapping another's ideas and dressing them up as your own.
So much of the value of content and content marketing is the intellectual rigor that goes into creating it. Certainly it's useful to highlight and curate content but like we do in this weekly digest. But it's also important to try to have a unique point of view to bring to the table.
The Most Useful Enterprise Inbound Marketing Infographic of the Week
The folks at Marketo guide us down the yellow brick road from marketing automation to revenue realization. See what's behind the curtain here.
Did you spring ahead this week fellow inbound marketers? Have great week - Spring has almost sprung.
Photo Credit:
Puzzler4879
via
Compfight
cc