The Friday 5: Five Headlines from Social Media, Inbound Marketing, SEO, and Web Design
---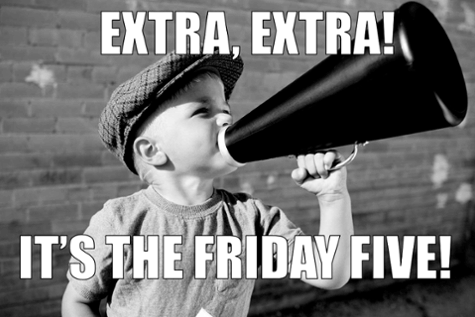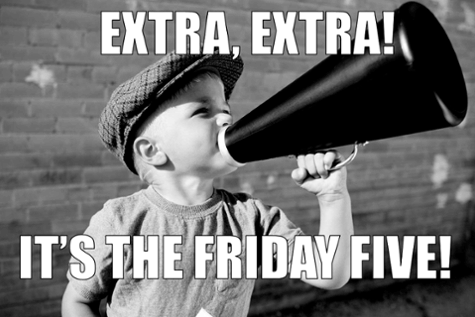 Happy Good Friday to you! It's time for The Friday 5: Five Headlines from Social Media, Inbound Marketing, SEO, and Web Design, keeping those who work for and with Lynton up to date with the latest news, trends and tips that affect us all. In this this edition:
Is more content necessary
Facebook cover images new rules
Content to scale
Site redesign and SEO
Understanding social influencers [Infographic]
1. Do You Really Need More Content?
(CMO.com) Branded content is the hottest marketing trend we've witnessed since the dawn of social media, and it seems each industry and country has found its own way. However, there is one thing marketers seemingly agree on, regardless of where they operate: producing enough content is their biggest challenge.
(Social Fresh) Facebook revised their cover image policy to be more consistent with the 20% text policy for news feed ad images. They removed language restricting sales/purchase/price information, call-to-actions, or company websites from being on the cover image. The policy now simply says:
(TopRank) Content marketing is all the rage, though brands still struggle to attract the right audience, engage readers and convert them to buyers. Simply publishing content is no guarantee anyone is going to see it – or that they'd even want to, if quantity is currently trumping quality. Great content isn't great until it's discovered, consumed and shared, says Lee Odden, our CEO at TopRank Online Marketing and SES New York speaker. Lee gave his Creative Content Marketing: Winning Hearts, Minds & Wallets presentation this morning to a room packed with marketers striving to improve their content strategy.
(Search Engine Watch) Whether you've already decided to go responsive or you're still considering a responsive site redesign, there are some things you'll need to look out for from an SEO standpoint. Above the fold issues, content strategy, internal links, and mobile specifics can trip you up. Before we begin, there's an important distinction between cosmetic and full redesigns. This distinction primarily comes down to one thing: are URLs on your site changing? Changing URLs is a game changer and adds a number of steps that you need to take in order to have a successful transition from an old site to a shiny new one.
(Mobile Marketing Watch) Who and what are the biggest social influencers in the digital space today? Recently, the editors at MBA in Marketing Degree Guide decided to find out and embarked on a research expedition that uncovered some interesting information. The research began by probing who consumers trust when it comes to their purchasing decisions.

***
If you liked this blog post, you should share it. If you really liked you'll probably like the information our whole team publishes—you should subscribe. And if you really, really, liked it, then you will like engaging with the likeable, knowledgeable, loveable bunch at Lynton through our social networks.