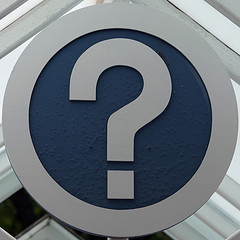 There has been significant discussion in the area of 'enterprise inbound marketing,' recently. We've been talking about it (and using the term) for awhile here at the Lynton Corral. As marketing automation software, like HubSpot, has grown - we've seen an upward trajectory in the size of companies we provide our inbound marketing and integration services too. It's a natural path to follow - SAP and Salesforce are examples of companies that focused on smaller companies early on and then moved to enterprise level businesses as their offerings became more robust and sophisticated. Service oriented firms that helped configure or implement SAP and Salesforce moved alongside with them.
For software or Software As A Service entities, I think it makes sense from a pricing and features prospective to identify enterprise-level functionality, especially in anticipation of an increased and more vigorous user base. The concern I have is that from a services view, at least here at Lynton, we've always viewed inbound marketing as a very holistic process that touches many, if not all, parts of the enterprise from the CEO to sales, legal, training, and even HR departments. Certainly, many smaller companies do not have discrete departments, but neither do some larger or growing organizations. For example, many companies do not consider an in-house legal department unless they are contemplating becoming a publicly traded entity.
Lately, I've been thinking that using a term like 'enterprise inbound marketing' might be perceived as a disservice by some. I don't want any current or future client to think that we weren't thinking of inbound marketing broadly before. We always were. Regardless of the size of a company, processes like discovery, KPI identification, goal setting, website optimization, content creation and management, lead nurturing, paid media use and ROI determination are necessary if not critical for success. Of course, the scale, the resources required, and budgetary spends will differ, but it's our duty to adhere to a foundational inbound marketing methodology.
Inbound marketing should be a function that is naturally embedded into the enterprise. After all, do you submit your expense receipts your you Enterprise Accounting department or submit contracts to your Enterprise Legal department for review? Similarly, a firm like Ernst & Young provides advisory and tax services rather than enterprise advisory or enterprise tax services. Organizations understand that services like accounting are fundamentally interwoven into the fabric of their companies - whether they are provided by an internal or external team. They should feel the same way about their organization's enterprise inbound marketing efforts.
Photo Credit:
Leo Reynolds
via
Compfight
cc