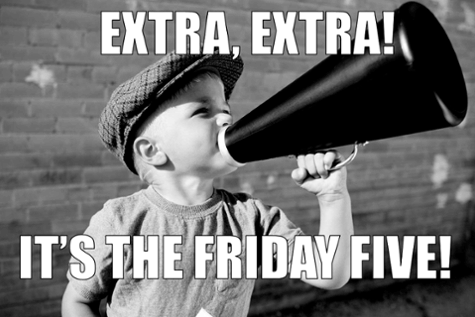 Hello! It's time once again for The Friday 5: Five Headlines from Social Media, Inbound Marketing, SEO, and Web Design, the weekly roundup for keeping you current with the latest news, trends and tips that affect us all. In this this edition:
Content Marketing Disillusionment
Is Facebook Still Cool?
The Brand is the Story
Data Drives the Experience
Business Blogging Mean More Traffic [Infographic]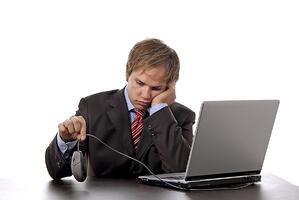 (Content Marketing Institute) A few days ago, Joe Pulizzi wrote a post, 4 Truths About Content Marketing Agencies. There, he outlined some of the agency trends and best practices that we at CMI have observed as the ideas around content marketing become more widespread — and as more companies join the "gold rush" of helping brands produce this content. As with most new approaches (think social media, or cloud services, or "big data"), we have seen clearly thought-out practices being evangelized right alongside the short-sighted strategies of trend-obsessed hangers-on. Naturally, this is resulting in ample frustration in our industry. You can see it in the conversations that are happening — the hype-posts; the content-marketing-is-overhyped counterpoint posts; the complete backlash posts; the sighing-in-disappointment posts — everywhere the trend is clear: Content marketing is now staring down a "Valley of Disillusionment."
(Heidi Cohen) 4 Facebook Related Actionable Marketing Tips [Research] At the core of Facebook's target audience, Gen Z,tweens and teens born after 1995, are mobile mavericks who use social media to connect and communicate with each other. While overall social media usage is declining slightly in the United States, this behavior is more acute among Facebook participants especially teens.
(Seth Godin) Why prefer Coke over Pepsi or GE over Samsung or Ford over Chevy? In markets that aren't natural monopolies or where there are clear, agreed-upon metrics, how do we decide? Yes, every brand has a story—that's how it goes from being a logo and a name to a brand. The story includes expectations and history and promises and social cues and emotions. The story makes us say we "love Google" or "love Harley"... but what do we really love?
(UX Magazine) Access to big data is growing at an incredible pace. With increased information from various sources available on smartphones and tablets, many companies now realize winning services will be those that transform big data elements into personalized data experiences. As Fjord predicts in our 2013 Digital Trends report, the companies that can make sense of big data for the little guy will likely be the most successful. The key to creating great service experiences lies with uncovering data and using it in meaningful contexts that have real benefits to users. Recent advances in wearable tech, location-based data and sensors are driving greater interest by consumers in personalized data experiences. Google Glass and the Nike FuelBand are pushing boundaries on what users can expect inside the services of tomorrow.
5. How to Get Eyeballs on Your Business with a Blog [INFOGRAPHIC]
(Social Media Today) Blogging Increases Website Traffic: According to Hubspot.com, companies who create, optimize and promote their blogs get 55% more traffic and 70% more leads than those who don't. As many say, content is king, but it's what you do with it after that will make all the difference. Even if you have loyal followers, generating traffic to your blog will require some work on a consistent basis. To create visibility for your content, you'll have to promote it after you click on the publish button.

***
If you liked this blog post, you should share it. If you really liked you'll probably like the information our whole team publishes—you should subscribe. And if you really, really, liked it, then you will like engaging with the likeable, knowledgeable, loveable bunch at Lynton through our social networks.