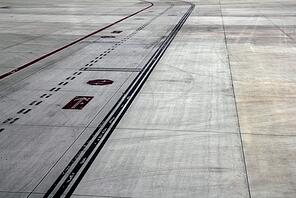 Effective landing pages are great assets for any online marketer. They are a means to prove your company is a thought leader, capture visitors' contact information, and begin to create a longer term relationship with those visitors.
Having a successful landing page takes more than just throwing content on a page, though. In order to create a great landing page, you must ensure it is user friendly, converts leads, and is search engine optimized. Accomplishing these tasks is harder than you may think.
Consider the following items when setting up your landing pages:
Landing Page Goal
Most people start by thinking of the content for their landing page, but the best place to start is with the goal for your landing page. Having no goal, or too many goals, can set you up for failure. Pick one primary goal for your landing page.
Everything you focus on while creating the landing page should be aligned with your goal. An example goal might be: "Capture marketing qualified lead information by supplying visitors with whitepaper A, that offers actionable information on a key topic in their industry." For example, if you're in the priniting business a whitepaper may focus on ways small businesses can utilize 3-D printing technology today.
Keyword Focused
Once you have your goal established, you will need to identify the keyword you would like to focus on. This is one of the easiest things to forget and forgetting this step consistently with each landing page can really be detrimental to your website SEO.
Select a keyword that directly relates to the offering or information you want to share on your landing page. Once you have this keyword determined, make sure it's included in the page title, URL, meta keywords, and meta description. You will also need to include this keyword in the content you create.
Content
Your next step is creating content for your landing page. This step is where I see most companies fail. Landing page content can easily turn lengthy and unfocused.
When writing your landing page copy, be sure to keep your overall goal in mind and to include your keyword. Your content should be short and to the point and clearly explain what a visitor will receive when converting on your landing page, what the value of that offer is, and what the visitor should do next.
Layout
This is the final step in setting up your landing page and despite having done all the previous steps correctly, this step can really affect its performance. The easiest way to get off track with your layout is to lose sight of your goal, causing the page to be confusing, cluttered, and inconsistent with your message.
When it comes to layout, use the acronym K.I.S.S. or Keep It Simple Stupid (yes, that's a highly technical term). Don't overthink it. Make your layout simple and to the point and keep your content above the fold. Your visitor should be able to clearly see what this page is about and the value of the content the page is offering within 10-20 seconds.
If you follow these steps and keep in mind each of these elements, you can absolutely create a great landing page that is user friendly, search engine optimized, and conversion focused.