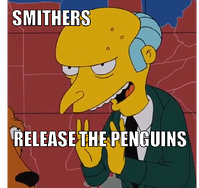 Matt Cutts, Google's head of search quality, announced on his blog the launch of the fourth Penguin update, what Google is referring to as Penguin 2.0. According to Cutts, the update to the spam-fighting search algorithm will have largest impact on English queries (2.3%) since its original release in April 2012.
The precise effects of Penguin 2.0 are still a point of speculation; however, in previous remarks concerning near-term Google updates, Cutts hinted at some of the details. You can hear his remarks in the embedded video; however, here are a few of the highlights:
Advertorials and native advertising: Although these are not necessarily bad, those who utilize this tactic should not expect credit for link authority.
Link networks: For those crazy enough to still believe that blackhat SEO practices are still viable, according to Cutts they should "expect and eventful summer."
Hacked sites: It seems Google understands that hacked sites need some due consideration which is why they intend to up their communications with webmasters of these sites.
Authority sites: For those sites recognized as an authority in a particular niche, they should see a boost in their rankings.
Domain clusters: Although Google likes to display some variety on page one of their SERP, users should expect to see more clusters of pages with the same domain assuming domain and its pages are of high quality.
Borderline sites: A lot of fuss was raised due to penalties levied on sites Google considered borderline; however, Cutts has indicated they have been working on additional criteria meant to gauge the quality of these sites to help lessen the hit they may take.
Given the far-reaching nature of the Penguin 2.0 update, the question on many business's minds is, how do they avoid taking a negative hit in search results. The answer is simple according to Google: Aside from refraining from black and grey hat SEO practices, companies need to focus seriously on producing high quality content that readers will love and share.