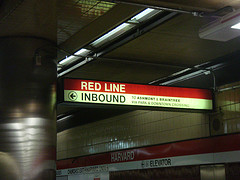 There are many things that affect your search engine rankings. Inbound links are one of the elements that can really help or hurt your website's rankings. I recently wrote about how buying inbound links can severely hurt your website's search engine ranking performance, but let's take a look the flip side - how you can get inbound links naturally to help your website.
Here are some powerful ways to earn inbound links that will help your website relevance and ranking:
Social Media Sharing
Sharing content on social media is one of the easiest ways to get inbound links. Not only do search engines now index some social media posts, you are exposing your content to the masses. And you want to know the good thing about sharing it with the masses? If people think your content is great, they'll share it and maybe even add a link in their blog articles about the subject. BAM - natural inbound links right there.
Try it across all different social media platforms and see what works best for you.
Reciprocal Guest Blogging
By setting up a partnership with other industry leaders and companies, you can set up an agreement to occasionally do reciprocal guest blogging. What does this look like? Your company would contribute a blog article on a relevant topic to your industry partner to put on their blog. This blog article would have a link to your website. You would then do the same thing for your industry partner by publishing one of their blog articles including a link to their website.
The important thing to keep in mind with this is to ensure the content is relevant to your buyer personas and your partner's buyer personas.
Blog Syndication
Another option to seek out is getting the blogs you are actively publishing on your website to be syndicated on other syndication sites in your industry. The process of doing this usually entails you reaching out to the syndication site, them reviewing your blog articles to see if they are relevant to their audience, and then approving or denying syndication. Once approved for syndication, it is usually up to that site to pick what is relevant and interesting to their audience. Many of our blogs are syndicated on Business 2 Community, an independent online community focused on sharing the latest news on a wide range of marketing topics.

This is where putting Calls to Action and internal links within your blog articles becomes crucial. Both of these two best practices are probably going to be the only way you would get inbound links and potential inbound traffic from this effort.
The Added Benefit
As you can see from all of these three suggestions, content really is the driving factor to inbound links. And not just any content but quality content that speaks to the intended buyer persona(s).
An added benefit to each of these three suggestions is that you can see additional traffic from visitors you might not have reached previously.
Try one or all three and you may start to see better rankings and more website traffic.
storm2k
via
Compfight
cc