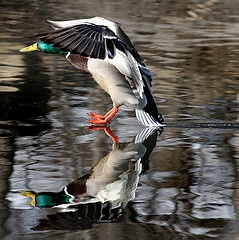 Has anyone ever given you a quality tool or tool set as a present, but you weren't sure when you would ever use it? For me, it was a Craftsman 38 Piece Ratchet set I received last Christmas. It puts my other "beginner" tools to shame, but I'm never quite sure which project or when exactly it would be useful - so my nifty ratchet set just sits there. After a recent conversation with a client, I realized that we had put our client in much the same situation.
Our standard website redesigns offer the foundational HubSpot tools including a shiny new HubSpot landing page. When we were showing our client his new toy our client knew exactly what a landing page was and what should be included, but they were missing an important part. They needed to know when this was the right tool to use.
Landing pages should be used when you want your customer to take one specific action. A few examples of where where landing pages should be used are:
Emails - When you send an email it should have a purpose. Linking it to a landing page focused on that purpose will help customers find what they are looking for and increase conversions. An example of this would be an email about an event you have coming up. The landing page would give details and allow them to register for the event.
PPC - When a customer is coming to your website from a PPC campaign, you have the benefit of choosing your customer. You are the one who decides what they are searching for to find your ad. The landing page here should be focused on the exact problem they are looking to solve. If they are searching for lawn care solutions, instead of linking them to your homepage, link them to a landing page allowing them to schedule a lawn evaluation appointment or to download lawn care tips.
Traditional Advertising - Whether it's a billboard, a radio ad, or a TV commercial you can direct customers to a landing page with a specifically focused message. This is ideal when your traditional advertising is about a very specific thing - like a contest, event, or new product. When employing this tactic consider using a customized vanity URL that is easy to remember and reference later.
Advanced Content - Any time you are offering advanced content on your website a landing page is the appropriate tool to for capturing a lead's contact information. Examples of advanced content are webinars, whitepapers, case studies, tips, or along with numerous tools to help a customer make their buying decision.
Simply put, a landing page should offer value to a potential customer related to a specific interest they have or action (attending a conference, purchasing your services) they are considering. Your goal with a landing page is to lead them to complete that one action. Using landing pages appropriately will let you convert visitors to leads and ultimately into customers.
Photo Credit:
ViaMoi
via
Compfight
cc