Several Unbelievably Compelling, Clear-Headed, and Career Saving Reasons to Attend Inbound 2013
---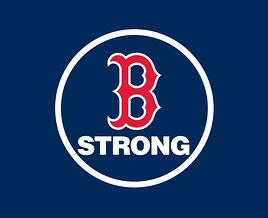 Do you need to cajole upper management into sending you to HubSpot's Inbound 2013 conference? Here are a few reasons you can literally copy and paste into an email to your boss. You're welcome – and we can't wait to see you!
The Inbound 2013 conference is in Boston 19-22, 2013 this year being held at the Hynes Convention Center. The annual event put on by HubSpot covers everything, anything Inbound Marketing. The pricing, agenda and registration information can be found at http://www.inbound.com/
Meet and Greet with Forward-Thinkers
This year's event is going to include really talented marketers and digital-savvy professionals. It's said that genius is contagious. Here are just a few:
1) Nate Silver – recently featured on Fast Company's top 100 Most Creative People 2013 . Who could be more qualified to speak on data mining and blogging? We aren't sure.
2) Seth Godin – while he's known for his best-selling books and extremely popular blog the truth is he's an entrepreneur who understands branding and actually practices marketing day to day.
3) HubSpotters – the founders and support staff will be there to give first-hand knowledge about inbound marketing.
4) Vendors – meet with agencies that customize on top of HubSpot every day like the really talented, good looking folks at LyntonWeb.
See the rest here: http://www.inbound.com/speakers
Practical Advice, Real World Application(s) on Diverse Topics
HubSpot's Inbound 2013, much like the last few years but with updated information, is filled with large group and small group sessions. Sessions are geared towards everyone from "I know nothing about HubSpot" to "Please tell me more about how I could be using this advanced tool". Here are a couple topics from year's past:
Analytics/Data Mining
Blogging
Content Marketing
SEO
Landing pages
Personas
How to Build a Marketing Funnel and a Workflow to match
Call to action buttons
Using your Content Management System
Email
E-commerce and M-commerce
How to Calculate ROI
Once the sessions are released they will be posted here.
Get a Sneak Peek into What's Next for HubSpot and Inbound Marketing
Inbound marketing is growing in popularity, quickly and constantly changing. Recently, even Moz brought it to the forefront of what they do.
Inbound 2013 is a great event to put the brainstorming for how inbound marketing can be put into practice. Examples of things to do at Inbound 2013:
1) Attend breakout sessions for defined topics and complete exercises, gather worksheets and tools to use later
2) Watch and participate in demos of the HubSpot platform
3) Talk with specialists in the HubSpot platform and brainstorm how to put the tools to use
4) Connect with others in real-time by tweeting, posting about learnings to social media with other attendees
5) Get the background information necessary to then become Inbound Certified
A Few Cherries to Top That Sundae
Inbound 2013 is a great place to decompress and open up to new ideas. In between, there are also some very cool things to do:
1) One Republic is performing, a great opportunity to socialize with co-workers
2) Boston is a top rated destination, with lots of easy transportation options and cultural activities
3) Boston is also home to many startups and top-tier universities. Changes are there's a partner or vendor to visit before or after Inbound 2013
Ok, be there or be square!