The Friday Five: Google Killing Organic Search, The Advantages of Facebook Advertising, and Tools for Web Designers
---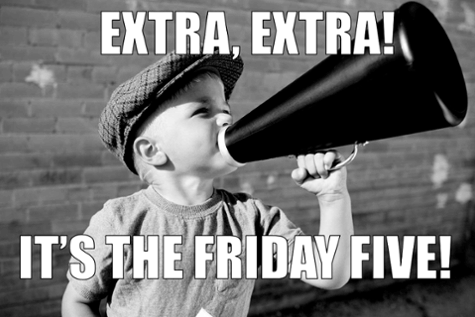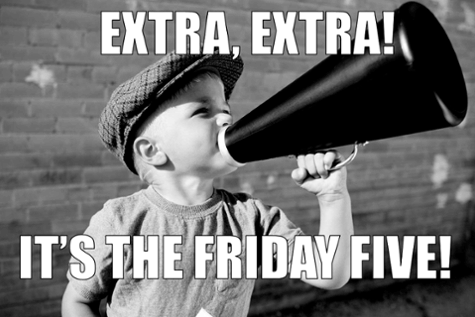 Friday is here and who's working after the 4th of July holiday? Hey, some of us are too. Here's a little light reading to get you through your morning. It's the latest Friday 5: Five Headlines from Social Media, Inbound Marketing, SEO, and Web Design, our weekly roundup for ideas and news that you can use. This is what we have for you:
Google is killing organic search
Facebook advertising is the way to go (study)
Native advertising without storytelling is just adverting
Make the most of your day using social media
Tools for web designers
1. How Google is Killing Organic Search
(TutorSpree Blog) Google won search by providing the best organic results users had ever seen. Ever since then, organic has been fading from the SERPS, losing ground to revenue generating Google products. 13% That's the amount of real estate given to true organic results in a search for "auto mechanic" when I'm logged in at the Tutorspree office in TriBeCa.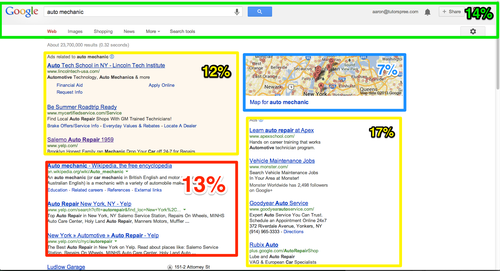 (Venture Beat) Social has never performed as well as search for advertisers. That looks like it could be about to change, because Facebook's new News Feed ads are absolutely killing it. And the metrics are, frankly, mind-blowing. According to a new one billion-impression ad study by retargeting giant AdRoll, news feeds ads have a massive 21 times higher clickthrough rates than standard web retargeting ads and an incredible 49 times the clickthrough rate of Facebook's right-hand side ads.
(SayDaily) While native advertising is (and should indeed be) native, it doesn't have to be advertising as usual. In fact, effective native advertising isn't advertising at all. Or maybe it's all just advertising. If that confused you, then you're not alone. Native advertising—an attempt by publishers to infuse advertising into, or create advertising that poses as, content—has become big news in 2013. My definition is just one interpretation of the idea of content-as-advertising, since there's fierce debate over what native advertising actually is and whether it is doing a disservice to the reader, brand, publisher or all three. Mashable just announced its version of native advertising called "Social Lift" which, according to Mashable, "allows brands to amplify their social assets in the stream on Mashable's website." You can probably find more articles about the trouble defining native advertising than you can about good examples of native advertising. Go ahead. Try it.
4. How to Make the Most of Your Day on Social Media
(Social Media Today) Although your friends might think you spend your day liking things on Facebook and crafting the latest Game of Thrones meme, we know there's a lot more to your day. In fact, staying on top of content and social media management can be tricky. It's easy to get sucked in, resurfacing only after reading hundreds of headlines, tens of articles, and watching a few unrelated videos to find that hours of your day have disappeared. So how can you avoid this?
(Design Your Way)After over a month since the last article of this kind I decided to post a new one with, of course, new tools that could make your work easier and better. Some of these tools have made a big buzz the last month in social media and also on various newsletters that are targeting web designers.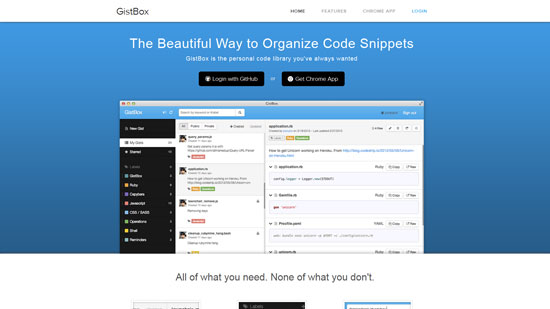 ***
If you liked this blog post, you should share it. If you really liked you'll probably like the information our whole team publishes—you should subscribe. And if you really, really, liked it, then you will like engaging with the likeable, knowledgeable, loveable bunch at Lynton through our social networks.