The Friday Five: Facebook's Open Graph, Breaking Free from SEO, and Amplifying Your Content
---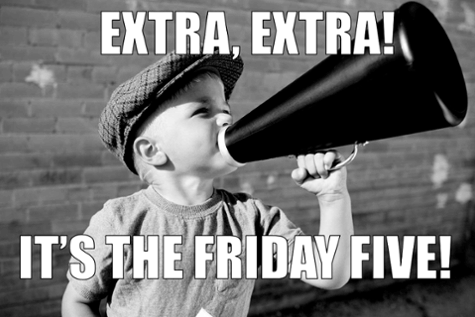 Who's enjoying a nice warm July day so far? Time to hit the pool, right? Here's something else that's hot, hot off the press—the latest Friday 5: Five Headlines from Social Media, Inbound Marketing, SEO, and Web Design, our weekly roundup for ideas and news that you can use. Here's some hot tips and news:
Facebook Rolls Out Graph Search
Parallax Web Design and SEO Problems
Breaking Free From Old SEO
Amplifying Your Content Strategy
Making Brand Journalism Work
1. Facebook Finally Rolls Out Graph Search to U.S. Users
(HubSpot) Yesterday, ABC News reported that after 6 months of beta testing and user feedback, Facebook will start rolling out Graph Search to all U.S. users with English settings today. While the rollout will take a few weeks, several hundreds of millions of people will get it this week. Furthermore, Graph Search will remain a desktop-only feature, which means no mobile access just yet.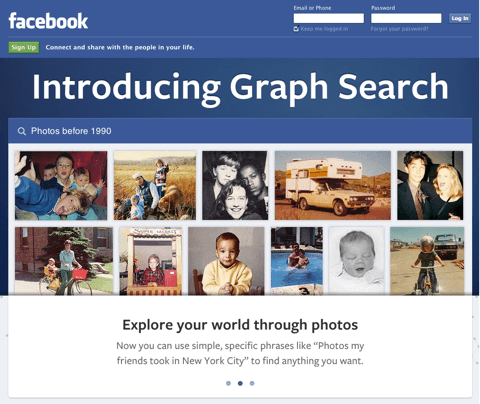 (Search Engine Land) First it was Flash, then AJAX, and now…. parallax design. As SEOs, we often find ourselves butting heads with Web designers over website design and usability. Certain design approaches and techniques, while helpful for usability, may not be ideal for SEO purposes. But that doesn't mean we have to sacrifice good design for solid SEO — we just have to be creative and find solutions that marry design with SEO.
(TopRank) Between major algorithmic updates to better filter content, links and aggressive tactics to removing several important signals SEOs use to improve marketing performance of their websites, the search engine optimization game isn't what it used to be. Change is a constant with SEO but one thing is certain at the moment: A LOT more companies are asking about how they can create some buffer against the volatility of Google organic search listings.
(Convince and Convert) Most of us are familiar with the concept of influencer marketing, i.e., marketing to a select group of individuals — such as journalists, bloggers, consultants, or industry analysts — who influence your buyers' decisions. The idea is that if you take the time to identify and build relationships with those influencers, you can leverage them to build your credibility. That, in turn, can help move your buyers down the path to purchase. Just think of the Oprah Winfrey effect. If you were to market your product to her and get her seal of approval, her endorsement would go a long, long way toward boosting your sales.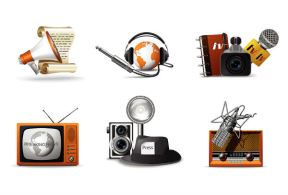 (Content Marketing Institute) Lately, I've been puzzled by the term "brand journalism." In one sense, it seems like an oxymoron. How could a journalist ever be a brand advocate? I always thought journalists were supposed to be objective. But if a company hires a journalist to tell great stories, is that brand journalism? Or, is there a rule that suggests it's in poor taste to combine "brand" with "journalism?" I'm a former journalist myself. I earned my "news/editorial" degree at Kent State University way back in 1986. I spent the next 10 years writing for community dailies and editing industry reports for a monthly business magazine. In 1997, I started writing, editing, and marketing website content.
Hey, before we go here's a random question: How's your blog looking?
***
If you liked this blog post, you should
share it
. If you really liked you'll probably like the information our whole team publishes—you should
subscribe
. And if you really, really, liked it, then you will like
engaging with the likeable, knowledgeable, loveable bunch at Lynton
through our social networks.