Beer, Saints, and Good Deeds
---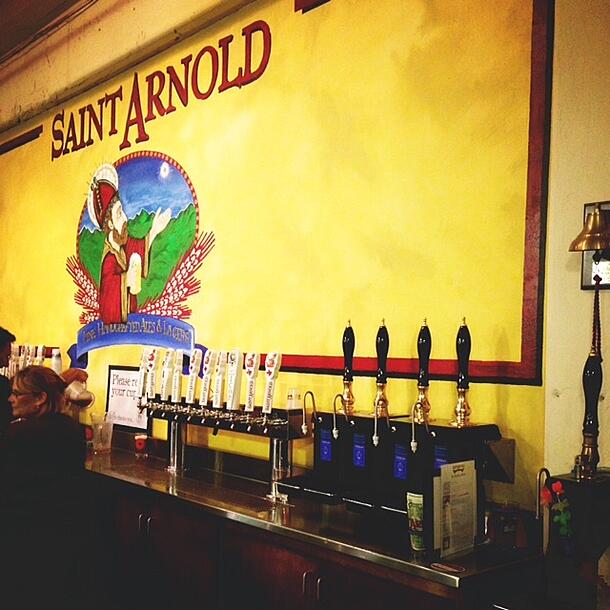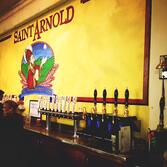 Here at LyntonWeb we're all about good people doing good things. This past Sunday, we had the opportunity to join our friends at Saint Arnold Brewery for the Feast of Saint Arnold, an event where we dined and drank for a cause close to founder Brock Wagner's heart - Inflammatory Bowel Disease (IBD) - which Brock's daughter was born with. The brewery's great hall was packed with beer lovers and fellow Houstonites, like ourselves, ready to raise a glass and bring awareness to a condition which Texas Children's Hospital's Inflammatory Bowel Disease Center is working hard on researching and treating.
Eighty cents from every dollar spent on tickets for the delicious family-style feast went directly to the Inflammatory Bowel Disease Center at Texas Children's Hospital. Funds from the event will also go to the Texas Children's Camp - Survived It All, where children with digestive disorders can enjoy summer camp and make friends with other children who understand what it's like to suffer through gastrointestinal disorders with uncomfortable and often embarrassing symptoms. So while we quaffed malty beers and enjoyed new brews before they are even available to the public, ate delicious lamb shanks and peach cobbler that pale in comparison to your mother's recipe (sorry mom, it was really darn good), we were doing taking part in funding research for a disease where the cause is largely unknown and the condition is truly debilitating.
We also had the chance to catch up with Brock Wagner (what a nice guy!), St. Arnold founder and original brewmeister, and ask him about what beer finds its way into his fridge as well as the importance of community support for the Texas Children's hospital where his daughter receives treatment along with the many other children who suffer with IBD.
LyntonWeb: Tell me a little bit about Saint Arnold and what it really means to you?
Brock: Well, I'm passionate about beer and I started the brewery 18 years ago because I wanted to create a brewery with two goals - to brew the best beer in Texas and to create an institution that Houston and the region can be proud of. Those are my passions in life.
LyntonWeb: So if we went into your fridge right now, what would you find?
Brock: A little bit unusual, I have some Santo, some Elissa, some Amber ale, Icon Green, Bishop Barrel #3, Divine Reserve #13. I did have a Lagunitas Undercover Ale. Every Friday everybody gets a bottle of another brewery's beers.
LyntonWeb: What inspired you to do the feast?
Brock: We've done some different things but they have been lower key. This is a very personal event for me, one of my children has Inflammatory Bowel Disease colitis. I wanted to create an event that was a fund raiser for Texas Children's at Baylor where they are doing a lot of great things for IBD and I thought what a great thing, pair this kind of Beowolfian feast with a fundraiser, so we actually have a fundraiser that's fun. No one has to wear a funky suit and it's all for a great cause.
And indeed - everyone had a blast (without funky suits, even). Thank you Brock and everyone at Saint Arnold, we'll be seeing you again next year! And if you if you didn't get a chance to make it to Saint Arnold's but still want to support Texas Children's hospital you still can!