Face It - Google Really Is Smarter Than You Are
---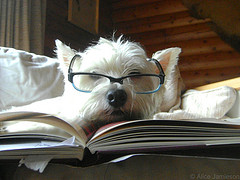 Every business wants to beat Google. The minions at Google, of course, are the ones preventing your business from being overwhelmed by sales call by preventing your business from ranking first in search. They are unfair, unjust, and just plain mean.
In the past three months I have run into 3 situations where companies felt they had just the right approach to trick Google at the game Google invented...
Company #1 paid over $500 to GoDaddy every month to have 15 URLS with the identical content. This was done in the name of SEO. Not sure who actually approved that one.
Company #2 purchased "guarantees" from a reputation management provider that would supposedly keep Google from indexing anything negative (Do your research. If they offer guarantees on what they can make Google do or not do, they are lying to you).
Company #3 had a separate URL for each division of the company. Each division was on a different Content Management System (CMS) with a different aesthetic look and feel. This strategy was apparently designed to "broaden" their web presence.
Six months after making these decisions, all three of theses companies found themselves in significantly worse search positions. All because they thought they were smarter than Google.
So what should you do instead? If you can't beat them, join them. Google has some fundamental needs. They need to be able to provide the best most relevant answers for 100 billion searches per month. When you help Google, Google will help you back.
Google is trying to help people find answers. So help provide those good quality answers. When you offer the most helpful information to a search, it is in Google's benefit to lead people to you. 15% of the searches Google sees everyday they've never seen before. These are new searches that need relevant answers.
Create content that people - not machines, care about. Not just care about, but care about enough to share.
Follow their rules. Make sure you are taking care of the search optimization basics. Don't try to be too clever, just make sure you're accounting for the fundamentals.
When you feel cheated, beat up or mislead by Google remember this: You may beat Google every once in awhile but eventually, if you are not on Google's side, they are going to kick your ass. Face it; they are smarter than you.
Photo Credit:
alicejamieson
via
Compfight
cc