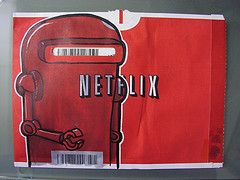 Finally! It looks like my Top 10 Netflix recommendations might not be a mix of Breaking Bad and Kick Buttowski anymore. The new feature Netflix announced today will allow users to segment one Netflix account into as many as five unique profiles.
With over 37 million subscribers, Netflix hopes to use the profiles to better understand the content tastes of its users and optimize the content those users view. The profile feature will roll out slowly and will initially only be available on the Netflix website and won't be available on the popular Roku set-top boxes until early 2014.
Moving To A Segment of One
What companies like Netflix and Amazon are striving for is complete personalization and optimization of content consumption, buying and shopping experiences. With enough information about previous user choices and habits, any online experience has the potential to be a completely customized experience.
B2B Buyer Personas - The Business Segment of One
Much like Netflix is trying to better profile its existing users, you should be segmenting your future customers in a variety of ways. Whether you're considering a prospect's place in the sales funnel or their organizational level, buyer personas are an inbound marketing necessity. The more personalized, helpful content you provide to a buyer - the closer you get to that 'segment of one' experience - where the buyer feels your service is the perfect fit for them.
Instead of casting a wide net, craft a few smaller custom nets for the particular type of fish you are looking to catch. Nothing like ending on a classic fishing metaphor, right?
Photo Credit:
jovino
via
Compfight
cc