The Friday Five: Pinterest Price Alerts, Facebook's Embedded Posts, and How Not to Use Google+
---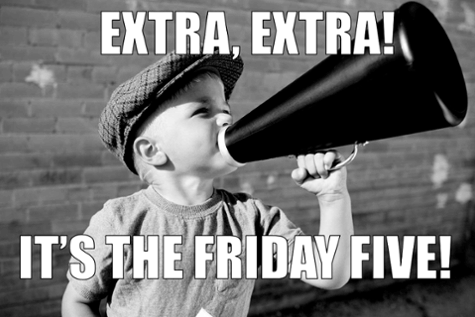 Can you believe it's August already! Summer is flying by so enjoy it while you can. Here's something else to enjoy—the latest Friday 5: Five Headlines from Social Media, Inbound Marketing, SEO, and Web Design, our weekly roundup for ideas and news that you can use. Here's some hot tips and news:
Pinterest Price Alerts
A Guide to Buyer Personas Using SEO
Embedding Facebook Posts
Tips on How NOT to Use Google+
Integrated Marketing and SEO
(HubSpot) When Pinterest first opened its doors to the public, many people thought it was just a fad. They said it was "only" a social network for stay-at-home moms and people planning their weddings. Despite the fact that that its target demo (women in the U.S.) controls 85% of consumer purchases, naysayers believed that there wasn't a business case for Pinterest.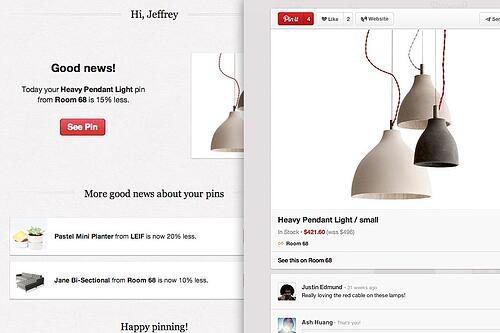 (CMI) Many marketers are disappointed when their content falls short of their expectations. And when it does, they usually look for a scapegoat: Maybe it was the writer? Or maybe it was the design of the piece? Or maybe it was the title? But content — whether it's for a website or other asset — often fails because it is built upon faulty buyer personas that, in turn, create a weak foundation. That's because many marketers develop their buyer personas based on a hunch or guesswork.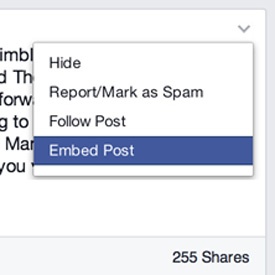 (ComputerWorld) On Wednesday, Facebook announced that it was launching the embedded posts program. The embedded post will show any pictures or video attached to it, as well as the number of likes, shares, and comments that the post has, according to the social network. Only public posts from Facebook Pages and profiles can be embedded.
4. 10 Tips: How Not to Use Google Plus
(Social Media Today) I've been spending quite a bit of time on Google Plus lately. I know, I'm geeking out. But it's quickly becoming my favorite social media platform these days. It's an incredible way to meet new people, connect with prospective customers, and deepen relationships with your consumers - and more than on most social sites. I know a lot of businesses don't quite get it. It is a huge site, and there's always new features being added (hey, it's Google). Even the features that are on it have so much depth, lots of businesses just don't have the time to learn them all - and actually use them.
(MOZ Blog) To say that the SEO industry has changed would be considered a massive understatement. In previous years, for a site to excel in the SERPs (search engine results page), it needed a few key important ingredients--A strong technical foundation, with a crawlable and clean information architecture (that also contained a clear internal linking structure), the strategic use of target keywords on the page and in the URLs, [and] key links with targeted anchor text. Now, the rules have simply changed. Not only are the SERPs displayed differently depending on the user's specific search query (Dr. Pete's Mozcon presentation pointed out 85 different, distinct features in the SERPs from knowledge graph to the related search carousel), but our day-to-day roles have changed. We're now supposed to be knowledgeable about UI/UX, branding, PR, responsive design, international considerations, content strategy/design/implementation, social media, structured data, local SEO, authorship markup, CRO, analytics... the list goes on and on.
***
If you liked this blog post, you should share it. If you really liked you'll probably like the information our whole team publishes—you should subscribe. And if you really, really, liked it, then you will like engaging with the likeable, knowledgeable, loveable bunch at LyntonWeb through our social networks.