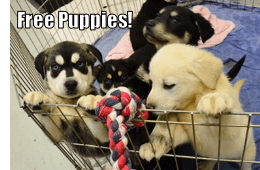 For the past few months, we've been preparing for the Inbound Conference. We've been deciding on sponsorships, giveaways, outfits, sales materials, talking points, and so. much. more. And all throughout the process, it's been a struggle to keep ourselves from taking an outbound approach, which is so ridiculous because we live by inbound. So that means that it has to be that much harder to keep an inbound approach for those that aren't surrounded by inbound marketing 24/7.
Here are my tips to making sure you are taking an inbound marketing approach to your next tradeshow.
Set goals. Decide what will make the spend and time away from the office worth it. Do you need to get a certain number of leads? Do you need to get a certain number of qualified leads?
Brainstorm on how you are going to attract people to your booth. Are you going to have something entertaining at your booth? Are you going to be wearing something different? Are you going to be having a well publicized giveaway?
Know what you're going to say to visitors. This is similar to having a content strategy for your blog, advanced content or even your website. Make sure you are asking about your visitors, their challenges, their goals and being overall helpful. No one likes someone who only talks about themselves.
Buy or create things that will convert visitors to leads. What are you going to give them that is helpful and warrants them giving you their contact information? Is it going to be something they'll want to take home with them? Is it something that will standout from other companies?
Have a plan for appreciating your existing customers. Typically you'll have at least one customer at the tradeshow so make sure you have a plan to make them feel special and loved. Whether it's a special present, deal, or even a meal away from everyone else, make sure you recognize them.
After the conference, take it online. Once you get home, upload those leads and follow up with them in your typical lead nurturing process. Email them great content and keep building that relationship.
Even with these items, I think it's still important to keep asking yourself, "is this inbound?" throughout the process. Another way to ask this to people not well-versed in the inbound philosophy is through the following questions:
Are we being helpful or useful?
Are we going to standout? Are we going to be different than other attendees?
Is this going to create and build relationships?
Are we keeping in mind the wants and needs of the attendees?
Make sure to measure your results and compare to previous tradeshows. Just like anything you do online, you'll want to analyze what you did well and what you could change.

On that note, get to planning. Oh, and if you'll be at Inbound this year, find us at our booth in our blue shoes! Although we won't have any puppies or kitties to giveaway, we just might have something awesome you'll not want to miss out on.