The Customer
American Hole in One (AHNO) offers prize insurance and marketing packages for Hole in One tournaments, half-court shots, putt challenges, and other contests and promotions. Their services create excitement for the event, spotlight venues and sponsors, and help everyday people win big!
AHNO's Challenge
Setting up a prize tournament isn't simple. Sponsors need to consider several factors, including the venue, difficulty level, the probability of someone winning, whether or not the event will be amateur or pro, and much more. To get a quote for their event from AHNO, these sponsors needed to input all these details into a widget on AHNO's website. At the time, the functionality was outdated and lengthy, making the entire process cumbersome.
If someone didn't want to use AHNO's site, they could call an AHNO representative and relay all the information over the phone, which was labor-intensive for the internal team. Both of these processes could lead to unwanted errors. This proved problematic as the AHNO team also used this data for other purposes, like marketing campaigns related to events and associated individuals.
The Solutions: What Lynton Built for AHNO
When AHNO reached out for help with their quoting process, we already had an existing relationship. Our team had previously built a custom SQL integration to help them push data into HubSpot to get a deeper profile of individual customers in their CRM. Enhancing this integration to pull additional information in real-time for the marketing team was part of the solutions we created. We also built three different dashboards, two to create a better user experience for sponsors interested in a tournament and one for AHNO employees. They were:
A simple ungated form that collects basic information. While not as robust as the other experiences, this form doesn't require a login and helps generate interest.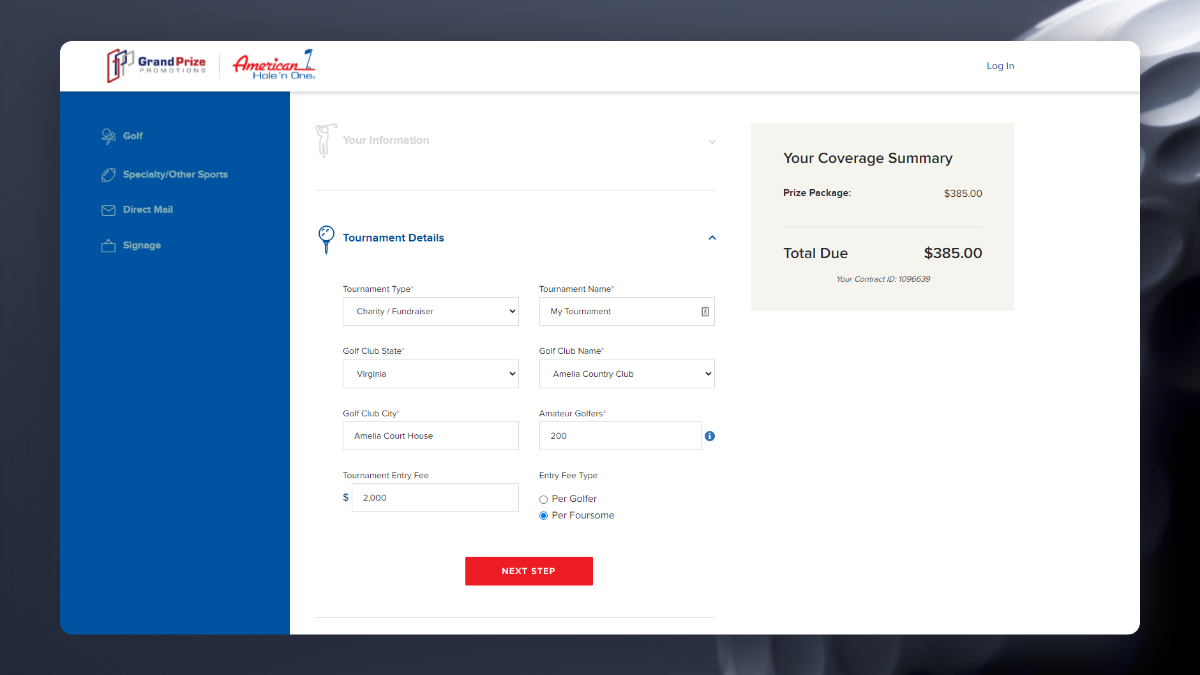 A gated dashboard built using HubSpot CMS Membership. This login recreated the existing process and made it more streamlined, making it easier to create and clone quotes for tournaments. Customers can log in and perform several tasks in this portal, such as:
Storing critical event information like who's running it and where it is
Revisiting past tournament information
Create a new quote for an upcoming event
Cloning an old event or tournament (this data is sent to HubSpot as a deal)
Paying for tournaments and events using Authorize.net
Adding products, like signage or extra coverage, to an existing order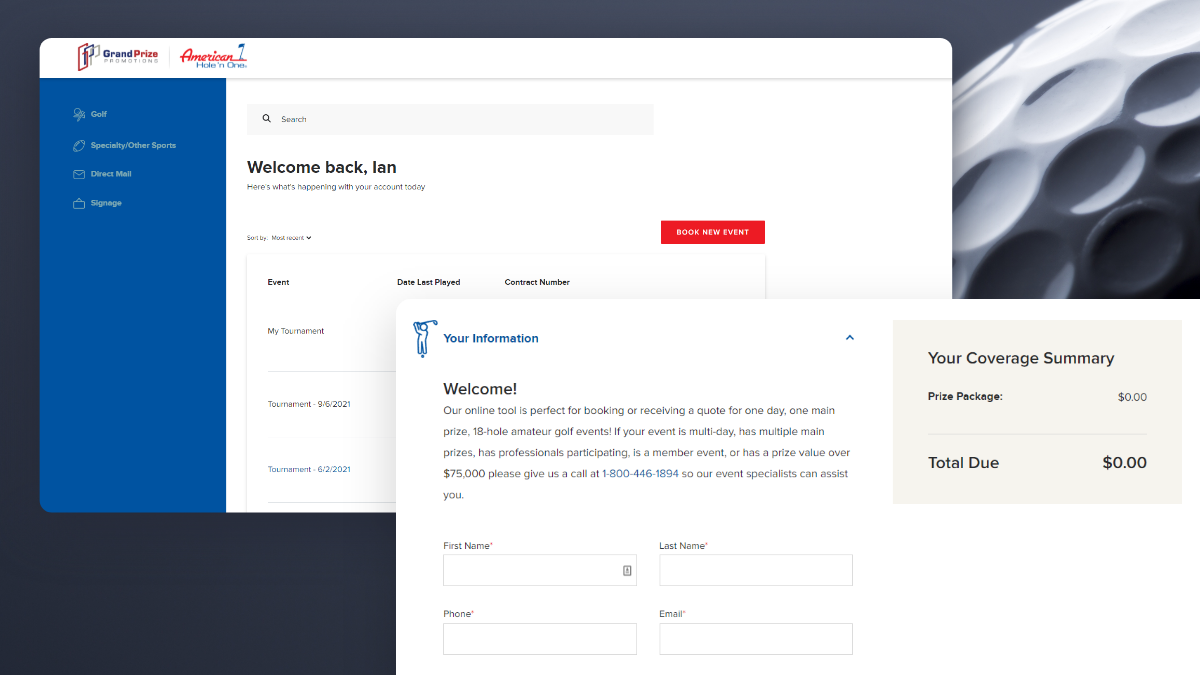 An employee dashboard for internal employee use only. With the employee-only dashboard, AHNO sales and marketing representatives can log in and search past tournaments. They can also:
Explore customers, contracts, tournaments, and events in a user-friendly, customized display
Add additional information and notes to quotes and events that the public login doesn't have access to
Manually set prices and add fees to override the automatically calculated price
The Impact on AHNO
With a more straightforward process for sponsors and employees, AHNO saves time and money. They're also pulling in more valuable data into HubSpot, allowing their teams to build robust profiles of individuals hosting events, benefiting their sales and marketing efforts.