About Q2 and What Led Them to Seek Website Migration Services
Q2 is a financial experience company that provides digital banking and lending solutions to banks, credit unions, alternative finance, and fintech companies in the U.S. and internationally. With comprehensive end-to-end solution sets, Q2 enables its partners to provide cohesive, secure, data-driven experiences to every account holder.
Another element of their business that was "comprehensive" but not necessarily in a positive way? Their CMS.
The company built an "overly-engineered proprietary CMS with lots of technical debt," according to Thomas Fuller, senior manager of marketing operations at Q2. Small changes required complicated procedures that took days to update. Simple tasks like publishing a blog or updating any part of the site required a developer. The clunky system made it difficult for the company to scale its online presence as needed. Their goal was to remove the bottlenecks created by such complexity and build a site that could be managed by multiple teams — most notably, the marketing team — under a self-serve model.
Fortunately, a HubSpot sales representative referred the Q2 team to Lynton. After browsing our agency page on the HubSpot marketplace, Fuller decided to reach out. From initial conversations, Fuller and his team developed "confidence that Lynton would take care of our project and be a good partner in addressing challenges and unique needs of our business." Thus, the partnership was born.
The Solutions
At Lynton, all our web projects begin with a discovery phase where we work with the client to understand their needs, learn their current platform, determine a strategy, build a site map, and create a roadmap to guide the project. Fuller notes that we "provided a robust migration plan with clear milestones" rather quickly.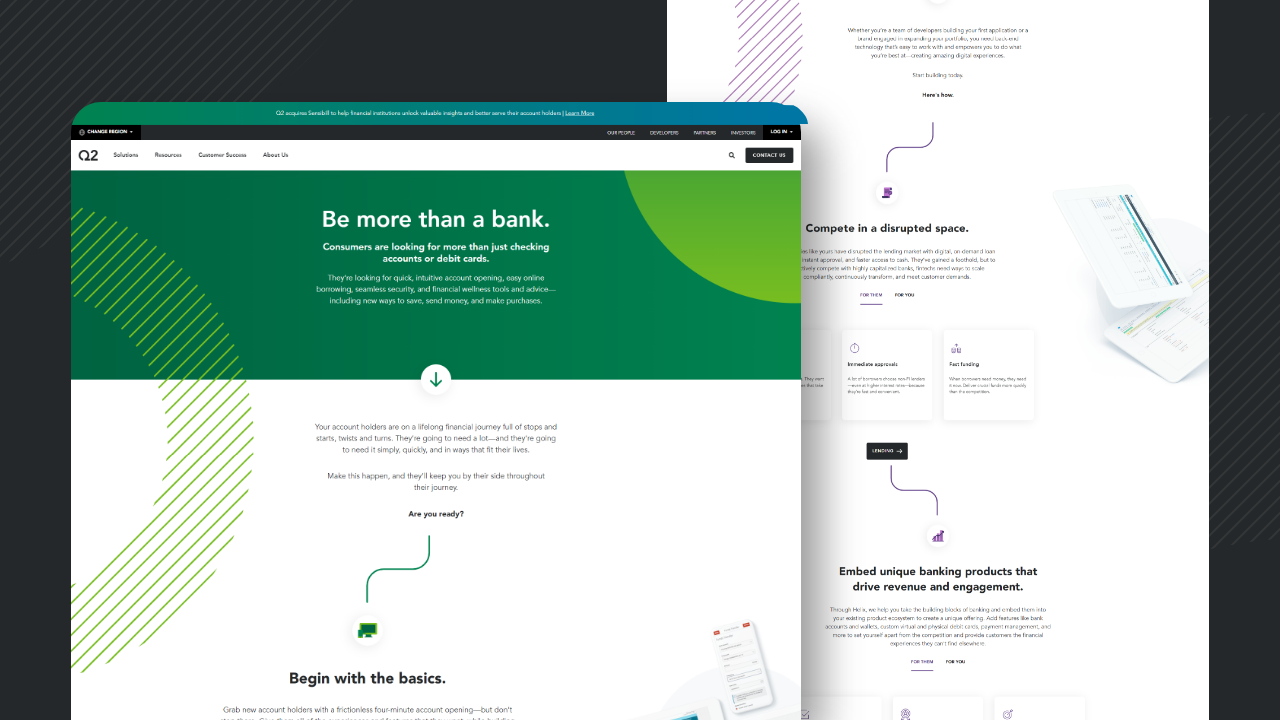 We laid out that we would work on:
Migrating the existing website to HubSpot CMS Hub from proprietary CMS, design as-is
Developing easy-to-use templates
Creating pages, including page titles, meta descriptions, and all content

The project had around 150 pages, including imagery, and needed a scalable resource library, blog, public relations, news, and case study support.

Optimizing their code for the HubSpot CMS
Reducing resource constraints of Q2's development team
Supporting regionalized content and multi-lingual support with the HubSpot CRM and making it easy to update and maintain for marketers
Training the Q2 team on the HubSpot CMS, including how to use templates and more
The training process particularly stood out to Fuller. He remarked, "Lauren Dingus, manager of web delivery for Lynton, and her team hosted a training session with our core web team and provided us with excellent documentation to enable us to train our extended team. The team at Lynton was also available and responsive to any questions we sent their way, taking the time to get on a call and ensure we were set up for success."
How We Approached the Q2 Website Migration to CMS Hub
Throughout the project, we communicated regularly with Q2, and Fuller was impressed by our approach. Regarding our process, he said, "it was very seamless, and the team at Lynton assessed the site migration in a very efficient manner by identifying consistent page template types, custom components, and content migration strategy."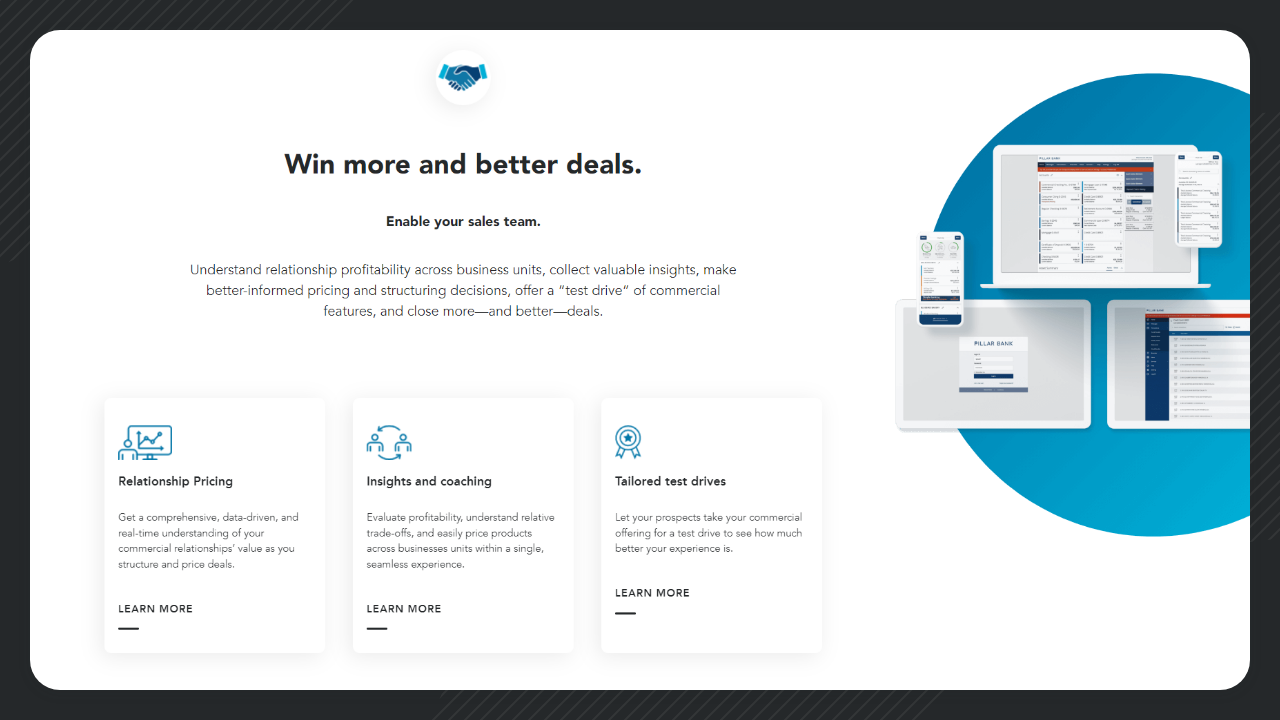 We accomplished this by tailoring our standard process to Q2. This looked like:
In-depth collaboration and communication:

Weekly 30-minute meetings
Roadmap used to maintain notes on status, blockers, timeline and hours used
Zoom for all meetings, recordings included
Email communication in between meetings

Development and site build

Determine if anything custom needed to be built — modules or other dev
Development of templates, population of content, creation of 301 redirects

Training, UAT, QA

Recorded training, documentation, UAT and UAT survey with development link
QA to uncover any potential issues before heading to the final step

Launch

Launch of site on HubSpot CMS with Lynton developers on hand to answer questions and resolve any issues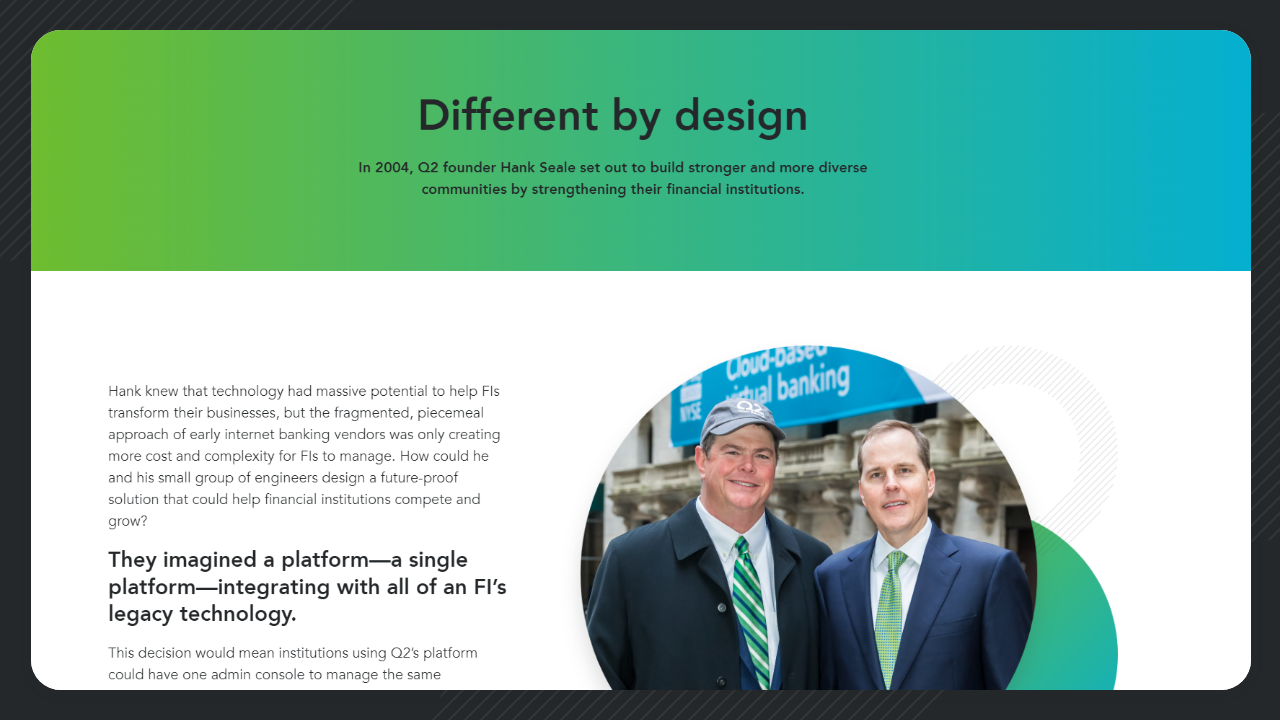 From Fuller's point of view, "working with Lynton was one of the best partnerships. The entire process was very organic, and I really appreciated how Lynton genuinely cared about our project and ensured we were happy with the outcomes. They always approached their work with a sense of curiosity to find a solution."
The Results of Q2'S Website Migration to CMS Hub
Once the new site went live, the issues Q2 faced in the past disappeared. Most site updates went from taking days to complete to mere minutes. What used to take three full-stack developers to manage is now handled by a single website manager who actively enjoys using the CMS!
Q2's internal marketing team can support their own needs of the site directly without having to involve anyone else. According to Fuller, this has helped reduce their time to market for new pages and content by ~4x. Q2's site is also much more accessible than the previous iteration, allowing them to pass internal accessibility scans and double their site speed.
Even better? The Q2 team plans to continue to work with us on a monthly basis on the following solutions:
Modifying or building new website pages
Developing or modifying existing modules
Updating templates as needed
Working with the team on an ongoing website strategy
Perhaps the best result of the project was the strong relationship built between Q2 and Lynton, which makes future work like the above possible. As Fuller put it:
"Lynton is a true partner of Q2 and one of the best in the business. There are no challenges too big for them, and the team truly cares about helping their clients meet their objectives and goals. From project kick-off to launch, the team at Lynton was dedicated to our success and continues to be our go-to for web initiatives." - Thomas Fuller, Senior Manager of Marketing Operations