Birkman's Personality Test Comes to Life Through Website Redesign
---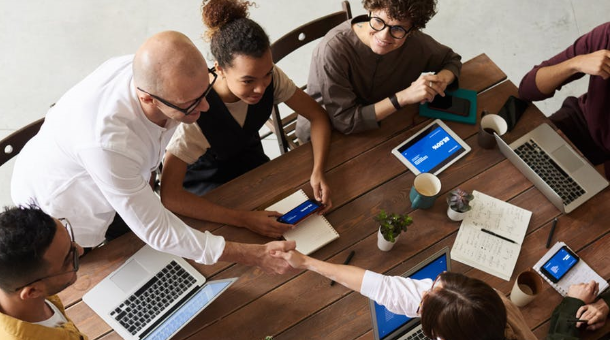 The Client
Birkman International is an industry-leading behavioral and occupational assessment company headquartered in Houston, Texas. The company began assessing personality through a proprietary methodology founded by innovative organizational psychologist Dr. Roger W. Birkman in 1951. Since, they've evolved to expand their reach to a larger audience. These target users are professionals who fall into two main categories: resellers and end-users. Resellers refer to full-time and occupational Birkman consultants as well as life coaches. End-users include client companies across all industries and company sizes.
In 2016, Birkman International reached out to us to learn about options for making their content-heavy website more impactful. Their marketing team wanted to shift to a minimalistic approach, streamline their website user experience, and supply better resources to their target buyers.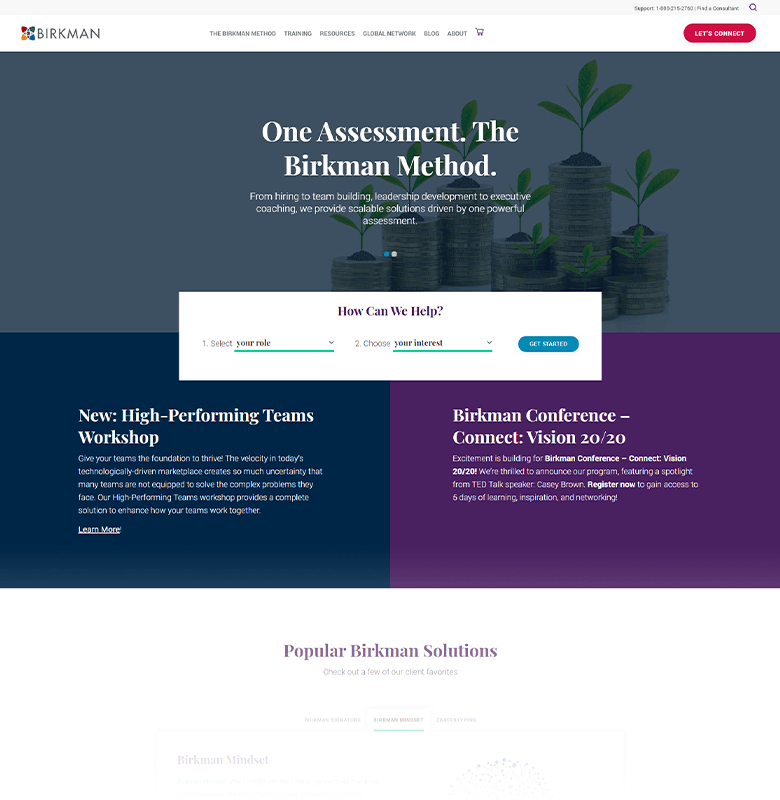 The Need for a New Website
Birkman International's team referred to their site as "established and reliable, but not at the cutting edge." They believed they were too "warm and fuzzy," which took away from the seriousness of their solution. Likewise, while their visitors viewed their product as superior to other personality assessments, they didn't understand all the possible applications it offered.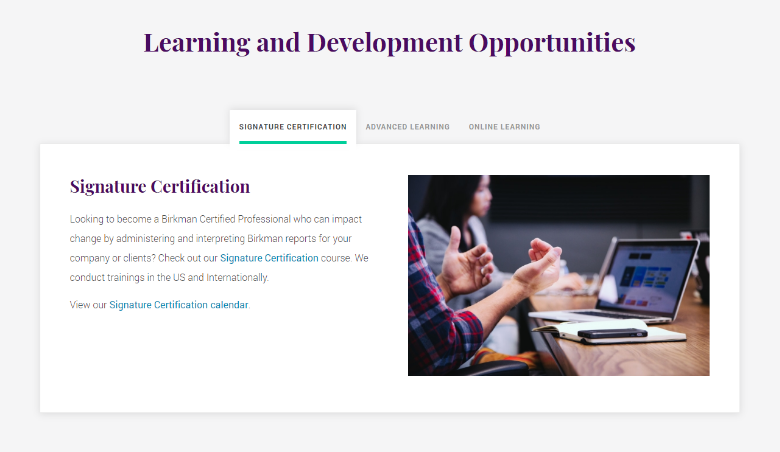 Naturally, they recognized they need a solution to educate their online visitors on the importance of Birkman assessment for achieving human capital goals, including team building, leadership development, career counseling, hiring, and sales performance. Despite this being their main concern, they also wanted their website redesign to address other issues, such as:
Overall outdated look and feel, including an unresponsive design
Poor navigation that confused users
Lack of CTAs and sign-ups for visitors to learn more
Inconsistent branding and styling that didn't capitalize on their primary four colors
Vague information about the various Birkman's advantages and benefits
No descriptive images or infographics to emphasize marketing materials
No custom functionality to set them apart from competitors
Hundreds of unnecessary pages that distracted from their services

The Results
Birkman's team expedited the process by bringing an outline for their desired sitemap and their creative vision. After that, we engaged in our typical website redesign process by getting to understand their needs, wants, and objectives fully. From there, we worked on:
Buyer persona development to drive imagery, functionality, and content
Defining 12 core page templates
Building and revising wireframes
Creating design mock-ups for pages and a new logo
Simplifying their content
Integrating their checking and pricing platforms
Constructing a responsive design
Diligent work up front led to a modern design that wowed Birkman's team. The functionality we created also allowed them to pare down the extreme amount of content they had, leaving behind only critical material needed to engage with their core audience. Specific examples of custom design elements we provided:
Dynamic content on the homepage, displayed in a dropdown bar
An updated logo that utilized their four main brand colors to represent the different personalities users fall in to
Strategic use of white space and a palette of lighter colors, off-set by deeper colors to create a striking, minimalistic design
Hover-over effect on important links across various webpages
Custom imagery and icons used throughout the website
One-of-the-kind resource center including a certification schedule with toggle features
Intuitive, easy to use navigation across all desktop and mobile devices
Ultimately, we equipped Birkman with a professional, reliable website that showcases Birkman as a trusted organization that optimizes their clients' business performance and ROI, rather than just a fun personality test.
Love the design and the results? Contact Lynton to get your project started today.