Cinco Energy Updates Homepage to Reflect 2020 Trends
---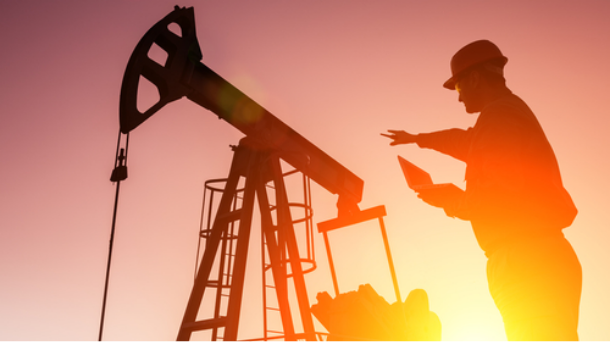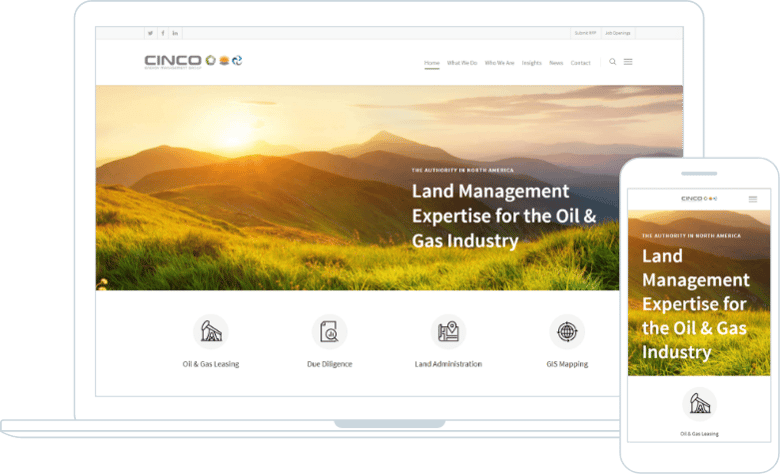 The Client
Cinco Energy Management Group, a land management company with expertise in the oil and gas industry, started working with us in February 2019, focusing on many aspects of inbound marketing.
Almost immediately, Cinco saw success with design projects like infographics, slide decks, and downloadable guides. After seeing the results from our creative team, Cinco approached us with a larger-scale project: Redesigning their homepage.
Within a few weeks, we began collaborating. Together, we worked through:
Wireframes to set up the flow of the homepage
Design mockups to finalize the look of the site
Content to reflect a modernized page
The Need for a New Homepage
Cinco understood that the homepage of any brand's website is perhaps the most important. We learned they wanted to update the site's design to reflect more current trends, as well as rewrite content to be more impactful and engaging.
We reiterated that it should give visitors an engaging and educational overview of who Cinco is and what services they provide. Throughout the process, Cinco provided feedback and insight. Cinco's team added expertise to ensure we reached target audiences through the design and copywriting. Together, our teams tackled specific items to refresh the homepage and give it a more modern, clean appearance:
Removing the rotating carousel header and replacing with a static hero image
Introducing more whitespace to add contrast to the design
Editing the hierarchy of content by moving testimonials higher on the page
Reducing the amount of information in the site footer while cleaning up its design
Adding social icons to the bottom of the page to encourage new followers
Redesigning and minimizing the number of icons featured on the homepage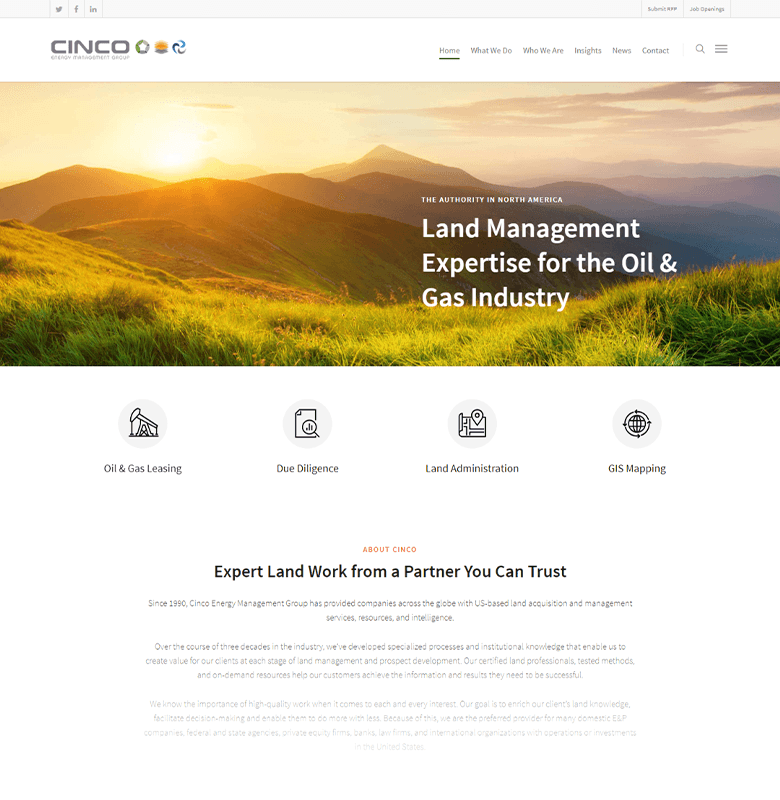 We also wanted to ensure a quality user-experience through other updates by:
Simplifying the hover-over effect on the homepage's icons
Adding a featured image to every item in the "Insights" section
Increasing the size of the tables in the "Insights" section
Providing copy to the "Clients" section to highlight Cinco's skills
Rewriting headlines to be more eye-catching
Editing "About Us" copy to showcase expertise and longevity in the industry
Including more persuasive CTAs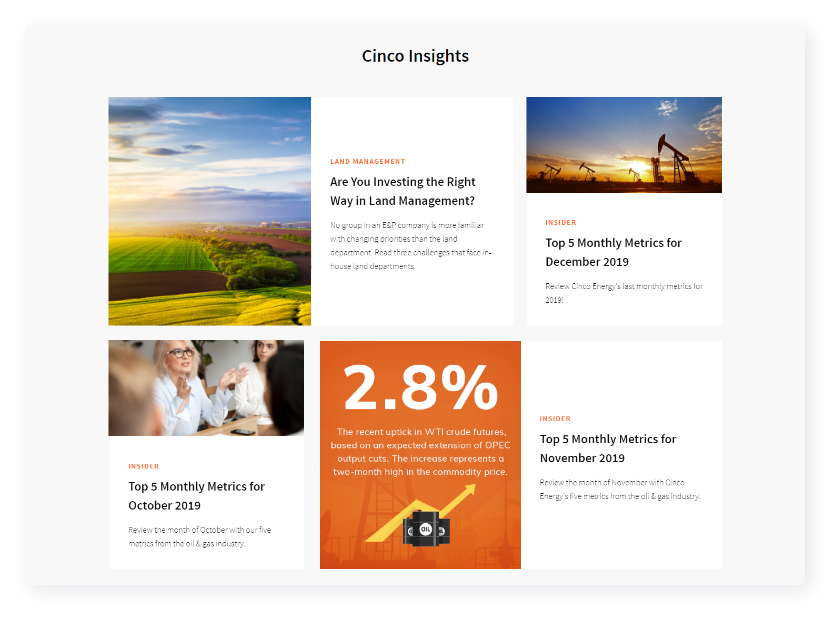 The Results
Cinco's homepage went from out-of-date and unappealing to contemporary and captivating.