Dean & Draper Benefit from Complete Website Redesign
---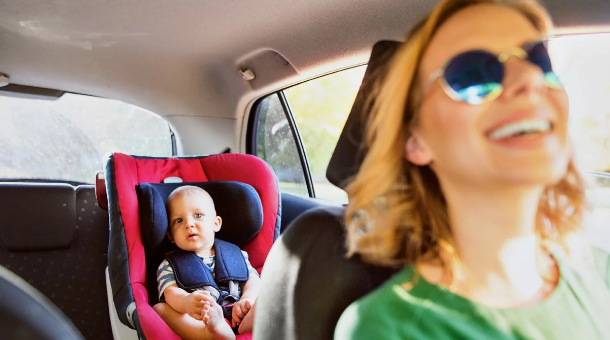 The Client
Dean & Draper, a Houston-based insurance agency and a longtime client, initiated an entire website re-design and development project in October 2017 after the company overhauled its branding that same year. Their website needed to match their new logo and color scheme. Their team also wanted to develop their site on HubSpot to encourage future, more-enhanced inbound marketing campaigns.
Dean & Draper had already worked with us on a website project in 2013 for a branch of their business, Soules Insurance Agency, and trusted us with the design and functionality for their more extensive project.
The Need for a New Website Design
When starting the project, the most critical aspect was to ensure the new look matched Dan & Draper's updated branding. Their team didn't want a disconnect between their site and other marketing materials that had the new logo and colors. Additionally, they wanted the design to be modernized but didn't want to lose their domain authority.
After years in the industry, the company had healthy historical SEO and hoped to retain it and the trust they'd built with their audience over time. Other concerns they hoped to address with a new design include:
High bounce rate caused by confusing navigation
Outdated templates
Unique service page for a new solution
Better landing pages and CTAs
Such a large design and development project required collaboration – which was natural for both sets of teams. Together, we re-examined their target audiences and objectives to ensure the new look and feel aligned with them. We also worked closely on:
Creating eight wireframes
Styling eight designs
Building new templates for their blog, landing pages, and email
Crafting a good user experience
Mapping out a content strategy
Setting up content on HubSpot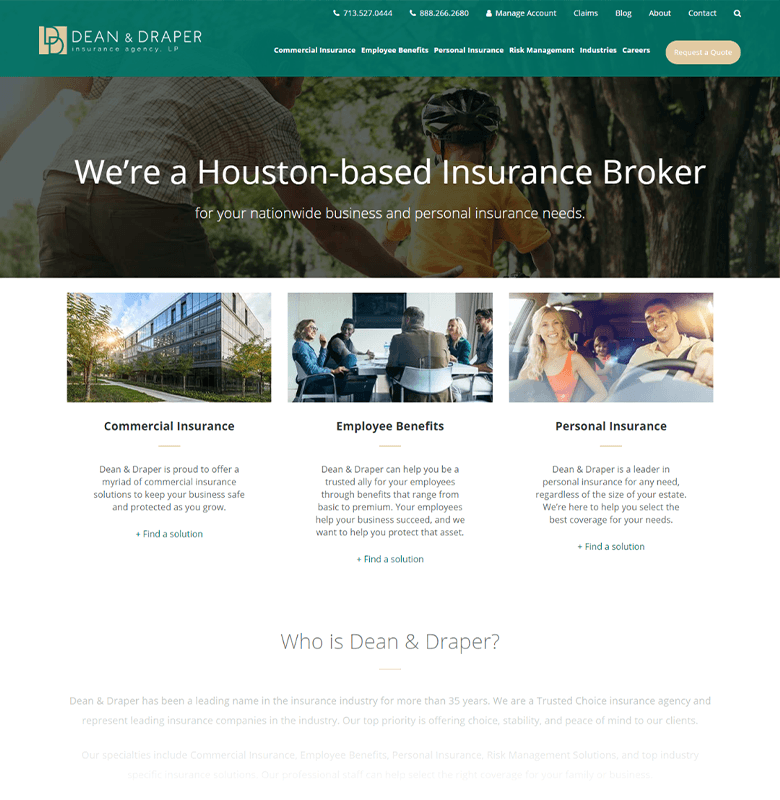 Ultimately when the strategy and design were agreed upon, we developed and went through a testing phase, launching in January 2018. We provided:
Refreshed buyer personas
An SEO audit to drive content and meta tags
User-friendly navigation
Responsive design
Simplified colors and images
Unique hero images to make their header stand-out
Custom graphics and logos
Thoughtfully placed white space
Less cluttered footer
Areas for social media promotion
More impactful case studies and customer quotes on the homepage
Strong blog and resources section

The Results
Our design efforts helped Dean & Draper accomplish certain goals that were determined before the site launch. They included:
Visitor to contact (conversion rate) - 23% lift 1.23% / 1.03%
Average bounce rate - 7% reduction overall 76.42% / 81.6%
Session length - 6% lift 50 sec / 47 sec
Aside from improved analytics, we helped turn Dean & Draper's website into a modern digital hub while maintaining their domain authority. Both the look and functionality of their new site help provide better content and education for their leads and customers. Now, the company can interact better with their audience through inbound marketing efforts tied to their site.
If you love the design of Dean & Draper's website, let us know! We're here to help with all your design needs. Contact us today.