From Complicated to Streamlined: Kelsey-Seybold's New Look
---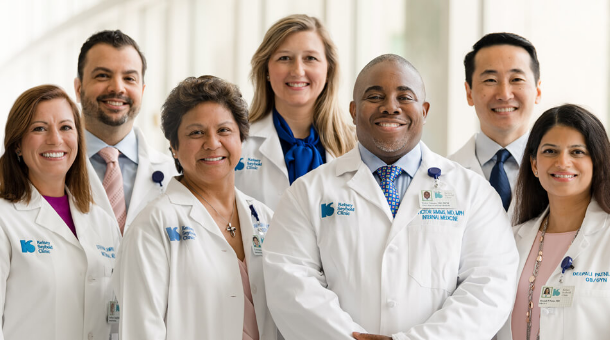 The Client
Kelsey-Seybold Clinic is a trusted healthcare provider in the Greater Houston area that offers convenient access to skilled and compassionate care through 24​ multispecialty care centers and a specialized sleep center to residents. Their goal is to deliver high-quality and comprehensive medical care with a dose of old-fashioned caring and personal attention. They do this through a deep network of local affiliate providers, doctors, and other professionals.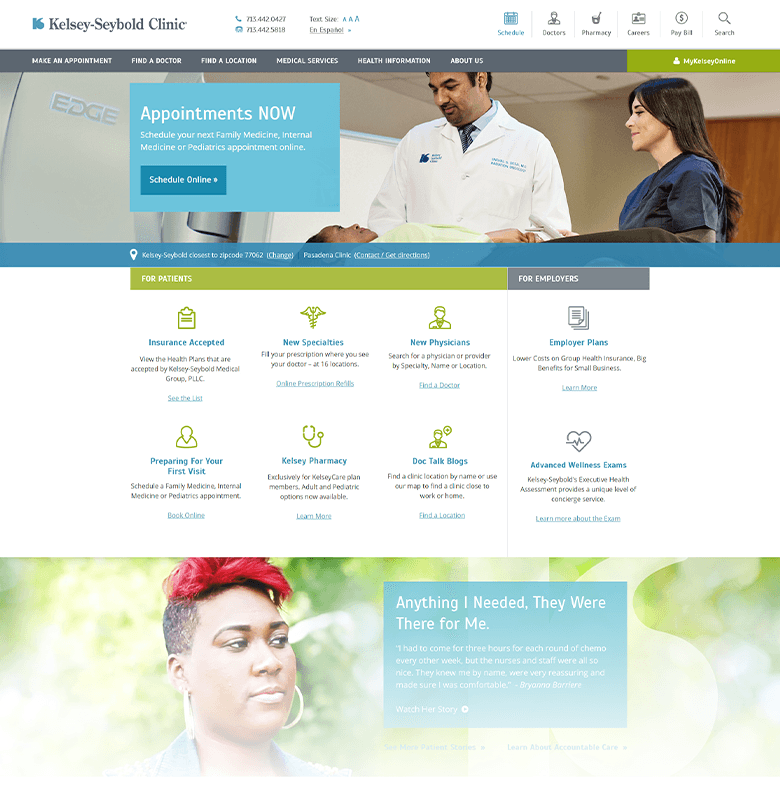 The Need for a Website Redesign
The Kelsey-Seybold Clinic's marketing team approached us when they recognized their site was complicating their organization's mission to promote health and wellness. The clinic's website was so complex and in-depth, it made it difficult for users to find the information they needed. In fact, their site's navigation was so clunky it took online visitors several minutes to locate appointment or doctor details. To remedy this, their team wanted a clean, professional, consistent -- and smaller design.

That's when they reached out to our team and began the website redesign process, including meeting with our team of strategists and designers. With their branding guidelines and marketing material in hand, we entered our discovery phase to nail down their ultimate objective: Trimming the site and its content down to one to three clicks while maintaining a stunning design.

Because they were going from such an intricate site to a streamlined version, the project involved multiple facets:
Twenty wireframes

Three unique homepage layout options, as this is the most integral page of their entire website
Nine interior pages
Blog page and individual article designs
Five different landing pages and one thank you page

User-interface suggestions

Elements like CTAs, search, and more

Templates and design based on approved wireframes and wireframe selections

Two rounds of revisions included
Once all our wireframes and designs were approved, we moved to the development stage to bring their vision to life.
The Results
When we officially launched their site, Kelsey-Seybold was left with a well-organized, beautiful website. Our design deliverables featured:
Consistent branding throughout the site from the homepage to interior pages
Treatment for interactive elements like link styles, hover-overs, and a drop-down menu
More whitespace, a fuller width, and better spacing for content, making the site more readable
Completely reorganized navigation so users can get their necessary information efficiently
Options to change text size and language
Search functionality to help users locate a doctor in their area
Custom icons and CTAs
With their new design and training on HubSpot's tools, Kelsey-Seybold Clinic can continue iterating its site and keeping its values and mission front and center.
Love the design and the results? Contact Lynton to get your project started today.