Microsite Design Encourages Users to Learn More About Beam Insights
---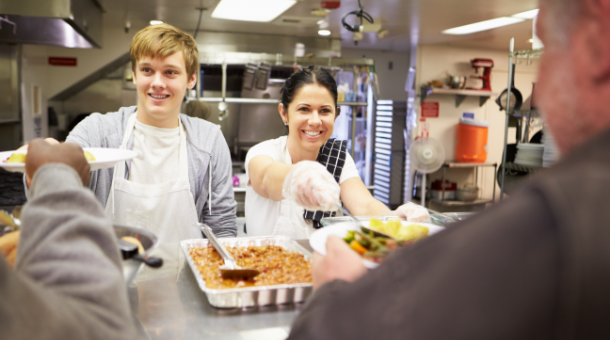 The Client
Beam Insights, powered by nonprofit consultant Campbell & Company, is a fundraising software that helps nonprofits transform the way they raise money. Built by fundraisers, the software sets itself apart from competitors by allowing for real-time fundraising insights to better plan, understand donor capacity, and track progress. With the software, nonprofit leaders can spend more time making valuable donor connections and less time fishing through data.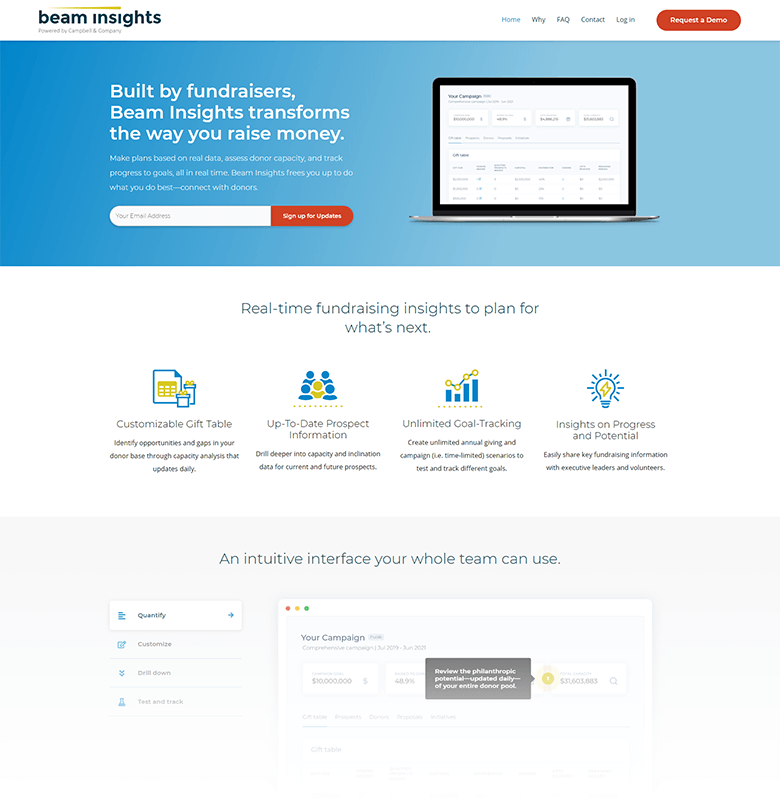 Campbell & Company was already a long-time partner of ours, so they knew who to come to when they needed a microsite built to advertise Beam Insights.
The Need for a New Website
Beam Insights was a new product for Campbell & Company, and they had no web presence to connect with prospects. They recognized the best method to reach their potential donors was through a microsite to showcase the software, generate leads, schedule demos, and offer a place for users to sign up.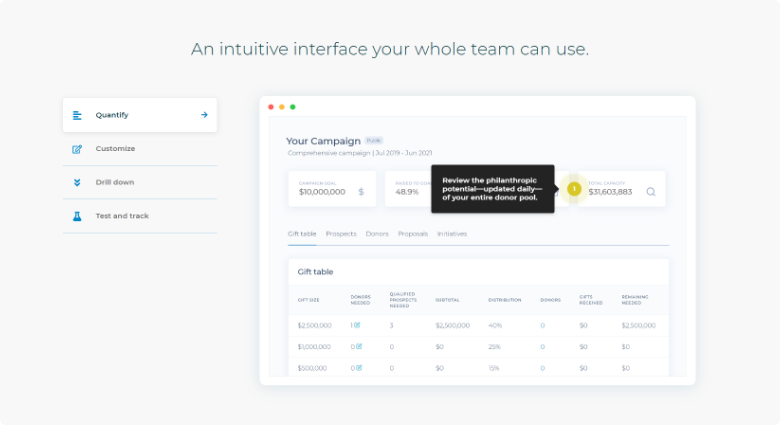 The team determined the design needed to be unique, but connected to their parent company to benefit from Campbell & Company's brand recognition. Positioning themselves as the only nonprofit consulting agency with a niche technology product was important to them from the beginning.

The Results
Because of our previous working relationship, we were able to get up and running with Beam Insights' project quickly. We knew what their internal team wanted, including stronger navigation, striking fonts and colors, and an overall consistent user-interface. With that in mind, our teams worked together to build a microsite entirely from scratch. Deliverables we provided:
Guidance on SEO, user experience, and inbound marketing best practices to drive site mapping and design
Six wireframes to determine the architecture of individual site pages (with edits)
Six mockup designs to present the look and feel of each page (with revisions)
Six developed and mobile-responsive templates after wireframes and designs were approved
After going through our standard user-acceptance testing to ensure that their microsite not only looked great but functioned properly, we launched their project with features like:
Custom graphics using their brand colors
Animations and gifs on the homepage and internal pages
Purposeful white space to emphasize content and graphics
Smooth content flow so users can find information easily
Eye-catching CTAs and comparison charts to intrigue users
Tabbed features to highlight how the software works
Similar branding to Campbell & Company but an overall distinctive look
Ultimately, the most important result from this project was a straightforward microsite that shows precisely what Beam Insights's product does in a concise, easy to understand fashion. The navigation is simple, the content is punchy, and there are multiple CTAs driving users to request a demo. The microsite matches their parent company, while still standing on its own two feet.
Love the design and the results? Contact Lynton to get your project started today.