With New Branding and Office Renovations, Wicker Park Needed a Site to Match
---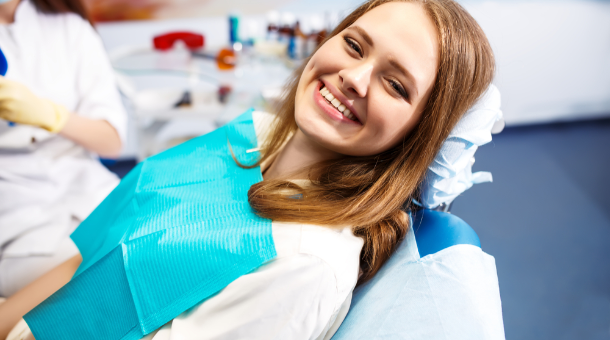 The Client
Chicago Orthodontics (previously known as Wicker Park Orthodontics) has been serving the Wicker Park and Lincoln Square regions of Chicago for over ten years. They're a friendly, small business offering orthodontic treatment for kids, teenagers, and adults, including Invisalign. Outside of their office, their team volunteers in Chicago-area prisons to provide similar services to its population.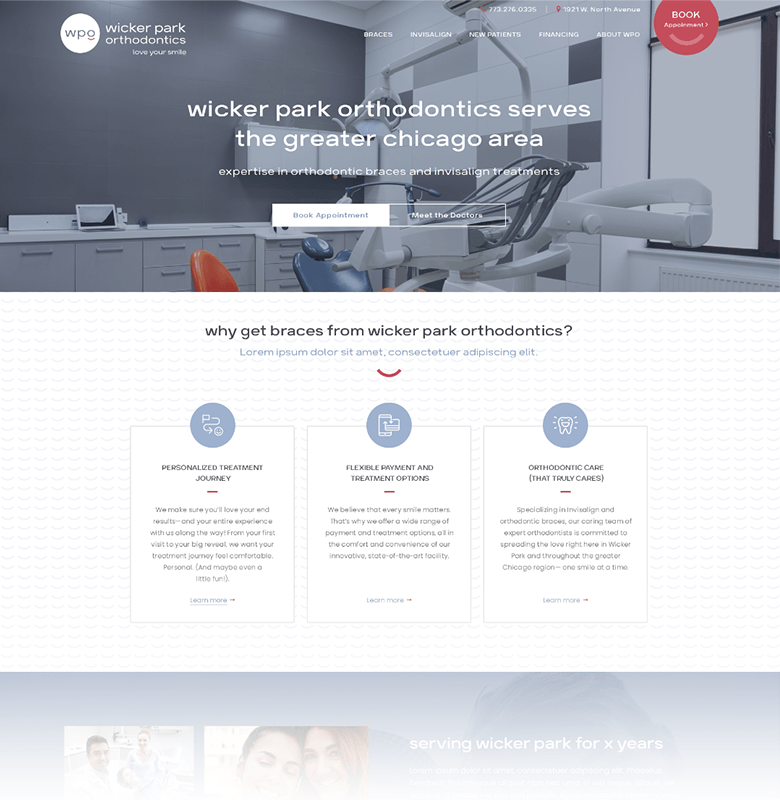 The Need for a New Website
When we worked with Chicago Orthodontics, they were still operating as Wicker Park Orthodontics and had minimal website presence. They came to us after they had recently rebranded and renovated their entire physical office from top to bottom. Once they finished this project, they quickly realized their website didn't match their brick and mortar. There was absolutely no offline to online cohesion, which they felt could cause confusion as they aimed to increase their appointments and overall business standing in the Chicago area.
Even before they underwent heavy in-office renovations, they felt their website was too outdated to operate in a modern digital era. Fortunately, their main point of contact was guided in our direction. Also lucky? He and the entire Chicago Orthodontics team had several ideas in mind to bring their site into the future. When initially sitting down with us, they narrowed their ideas to:
Creating a "hip", "artsy", and "experienced design"
Matching the style of the site to the office decor
Updating the look to include more current trends
Including social media links for stronger patient engagement
Providing more information on services, billing, and their community efforts

The Results
Working together, we onboarded them onto Wordpress's CMS so we could 1) design and create the site 2) hand it over to them after for easy editing. We worked on:
Eight wireframes that guided the layout
Site architecture for 15 total website pages
Eight designs with multiple rounds of revisions to nail down the specific look and feel
Eight developed templates to launch their site, then for editing purposes later on
When the strategy and design were finished, both teams had a website to smile about. Features included:
User-friendly navigation
Responsive design for booking on multiple devices
Stronger content, and more of it
Better built-in SEO
Easy appointment booking buttons
Eye-catching CTAs
Minimalistic style, using whitespace
Loaded animations
Custom designs
Not only did their new site look great, but it performed well. After launching as Wicker Park Orthodontics, the updated website saw a 35.31% increase in organic traffic, with an average bounce rate of 43.04%. It achieved a lower bounce rate, more engagement (higher pages per session, and session duration) than any other channel.
As their services expanded, they relaunched as Chicago Orthodontics, maintaining some of the previous website designs. They're continuing to see explosive organic growth -- and we couldn't be happier for their success!
Love the design and the results? Contact Lynton to get your project started today.