New Design Streamlines Inova Payroll's UX
---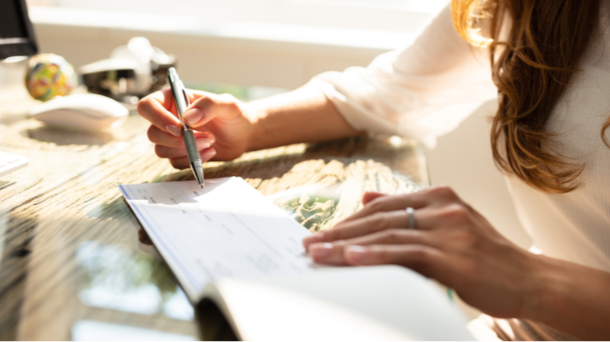 The Client
Inova Payroll provides payroll and HR solutions to small and mid-sized businesses to help them maximize their efficiency and improve the overall employee experience. Inova Payroll has been working with us since 2017 on inbound marketing strategies like blogging, graphic design, and email campaigns. Throughout our partnership, they've seen success with the various marketing tactics we recommend as a part of their overall marketing strategy.
The Need for New Designs
In late 2019, after noticing a lull in website conversions, Inova determined that their strategy of targeting a large array of company sizes hindered their ability to provide targeted information to help users understand the most relevant products and solutions. So, they decided to combine their many "Solution" pages into two main categories, 1-50 Employees and 51-1000+ Employees. As noted, Inova previously divided their solution pages into much smaller categories, like 41-100+ employees, that featured minimal information on how and why their specific products could help. To successfully transition to targeting these small-to-mid-sized company tiers, Inova needed new solutions pages for each, so they reached out to us to discuss creating designs. Inova believed that by focusing on two company sizes rather than several they would be able to drive more qualified users to contact them, as well as:
Increase overall leads
Remove barriers to conversion
Make website easier to navigate
Provide more content through product-specific information
After sitting down with Inova to get more details on who would be visiting these pages and what solutions they would need, our team worked through wireframes and design feedback. Once everything was approve, we launched two new solution pages in that included features such as:

1-50 Employees
Hero image with custom graphics
CTAs with a pop of color
Simple internal page navigation
Images showcasing the software
Engaging use of whitespace to emphasize content

51-1000+ Employees
Hero image with custom graphics
Copy that targets mid-sized employers
Custom icons to highlight the Inova process
Images showcasing the software
Hover-over effects on CTAs
Testimonials with custom icons
Minimalist design with whitespace for emphasis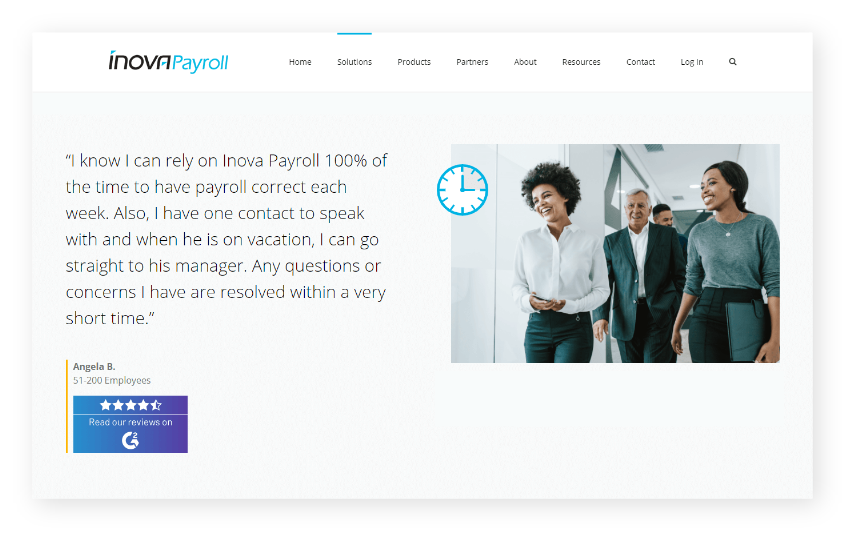 The Results
By narrowing their solutions, Inova's potential customers get a personalized experience when visiting their website. Our minimalist design provides the tailored information they need to learn about solutions built specifically for them, as well as multiple ways to contact them.