A Brand New Site Brings The Penny Pack's Mission to Life
---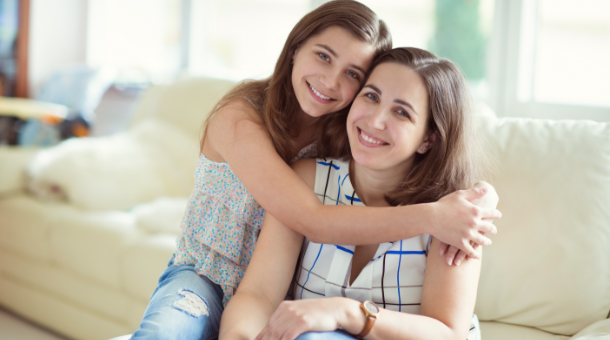 The Client
For far too long, the creators behind the Penny Pack believed the stigma around menstruation prevented young girls from getting the education and supplies they needed to empower themselves for their first period. That's why they created the Penny Pack - a coming-of-age package that helps instill confidence in young girls.
Each Penny Pack provides a personalized "first-period kit" that helps parents or guardians teach their daughters about their period before they start for the first time. Inside, there are cotton products, the Girl's Guide, access to the Penny Pack app, and the book There's Something New About You. It's a socially-driven B2C product whose main target is a younger girl preparing for their first period, with their parents or caregivers being the second audience.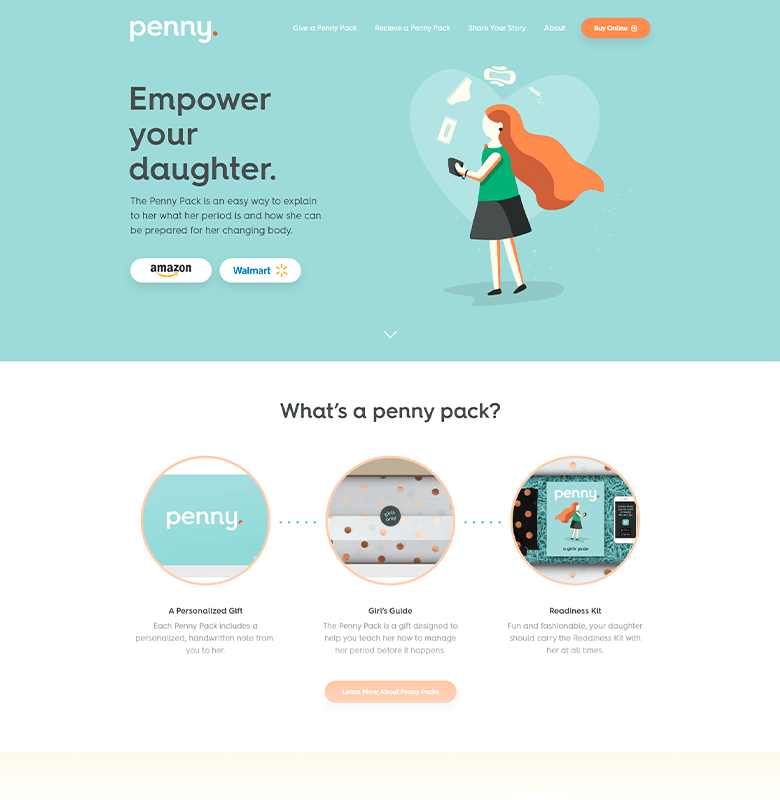 The Need for a Brand-New Website
While the founders of the Penny Pack had a clear vision -- taking the anxiety out of teaching daughters about their periods -- they didn't have a website to showcase their product, nor a spot for people to purchase it. They came to us with a clear objective: introducing the Penny Pack to the masses and providing an easy way for visitors to buy it. The second goal was to provide online visitors with the opportunity to donate a previously-used Penny Pack or receive a used kit for their own daughter.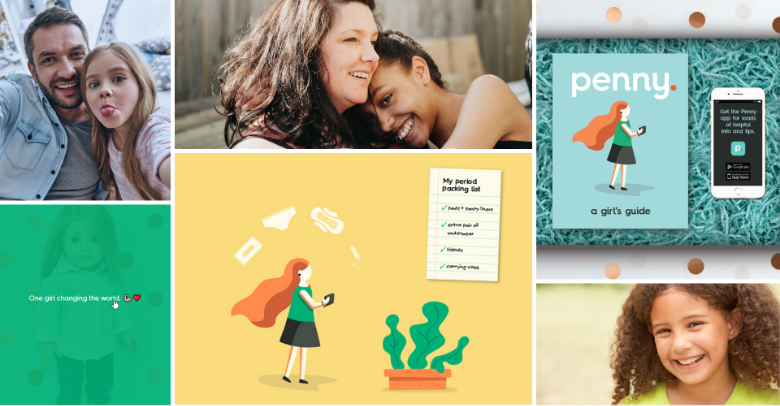 Fortunately, the marketing manager from Penny Pack had long been thinking of what their first website would look like and how it would function. He provided us with a sitemap, forms, colors, fonts, and CTAs, hoping our partnership would nail down a stunning, user-friendly website. We approached the Penny Pack's project as we do with all our assignments, kicking off the project with a bang, and collaborating on individual pieces through regular status meetings. We worked closely on:
Ten wireframes -- blueprints of their site to guide content and imagery
Ten designed templates - living, breathing designs to show what each page will look like and how it will function
Website content and graphics - copy and unique iconography to help make the site stand out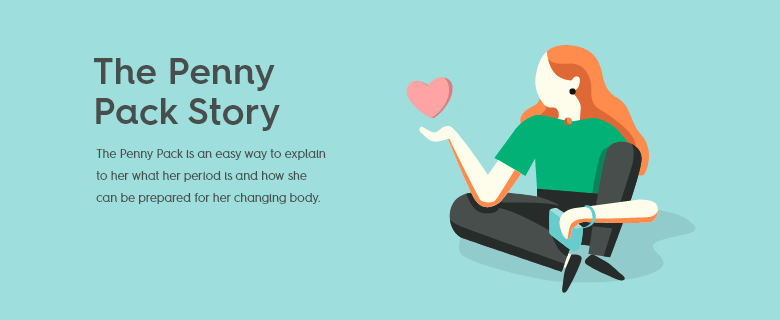 The Results
Once the Penny Pack's team felt satisfied with the design and architecture, we developed and tested their new site on HubSpot. It featured:
A responsive design
Easy-to-use navigation
Eye-catching CTAs in the form of rounded buttons
Purchasing functionality linked to Amazon
Compelling "Give or Request" forms
Sourced stock imagery matching the site's color palette
Cohesive styling, including Custom graphics and iconography
After going live, the Penny Pack's team was thrilled to finally have the ability to present their one-of-a-kind product to their target audience. HubSpot's easy editing tools make it easy for the Penny Pack marketing team to create new material to move their company mission forward.
Love the design and the results? Contact Lynton to get your project started today.