Roku's Advertising Platform Stands Out with Beautifully-Designed Microsite
---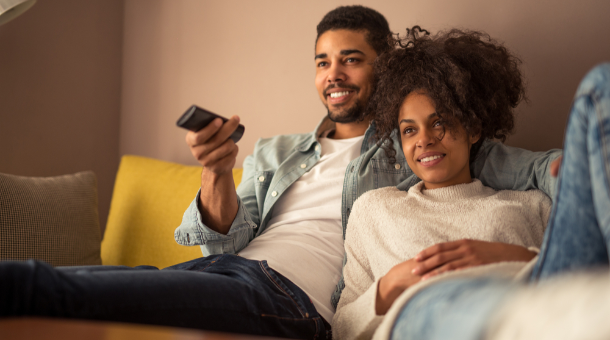 The Client
Roku is well-known for their streaming devices, smart TVs, wireless speakers, and other media players. But they offer much more than consumer entertainment, and that was their problem. Not many people, especially their target audiences, knew about their B2B product, Roku Advertising.
The Roku Advertising arm builds relationships with companies to sponsor content on their devices - giving companies a broad reach across a vast and engaged demographic. They offer solutions for both advertisers (notable brands across the globe) and publishers (media companies). As more people cut the cord on cable, this is a substantial offering that allows these companies to reach people who are no longer using a traditional TV platform.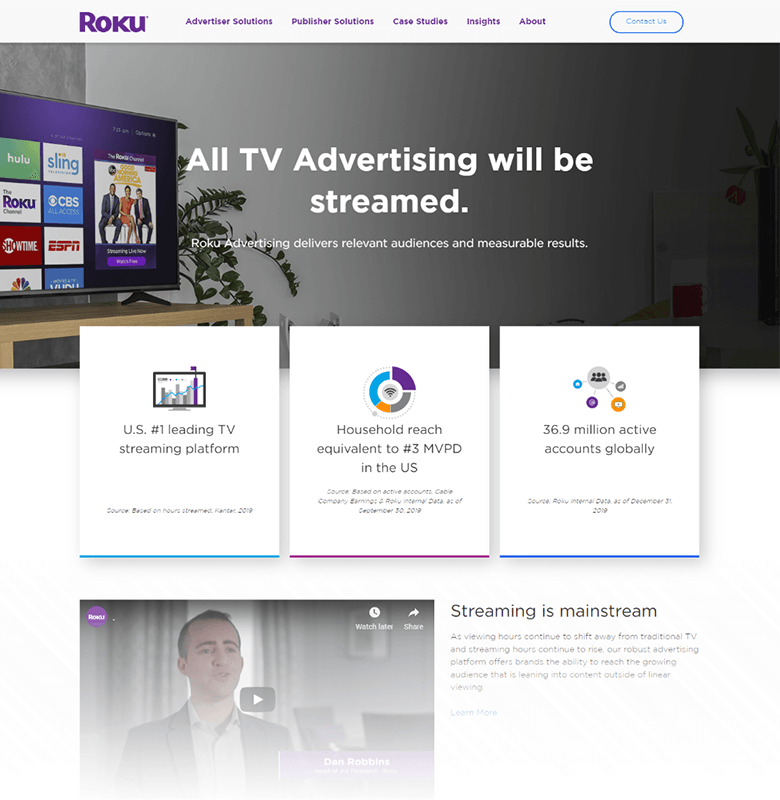 The Need for a Microsite
Roku didn't have a digital presence that showcased their advertising business -- one that provides a higher level of service and value than competitors. In fact, almost no one knew they give advertisers access to audiences they can't reach anywhere else.
Hence, why they came to us. They reached out seeking a website platform, branded like Roku, that addressed common questions advertisers had when trying to engage with them for placements. They also wanted a place to draw in their various prospects, educate them, and convince them to reach out for more information.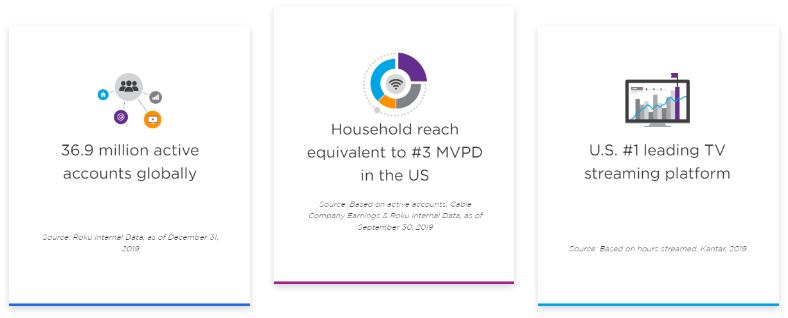 The Results
Like we do with all of our website projects, we sat down with the Roku team to hash out their specific objective. Roku Advertising wanted to focus on a high-level solution that featured a homepage, service catalog, case studies, and video. We collaborated on:
Strategy, with a focus on how to increase traffic through SEO and conversion through copy and design
Title and meta tags
Thirteen wireframes to nail down site architecture, including landing and thank you pages
Thirteen designs with three rounds of revisions, keeping Roku's branding in mind the entire time
Development of their templates once design and structure was agreed upon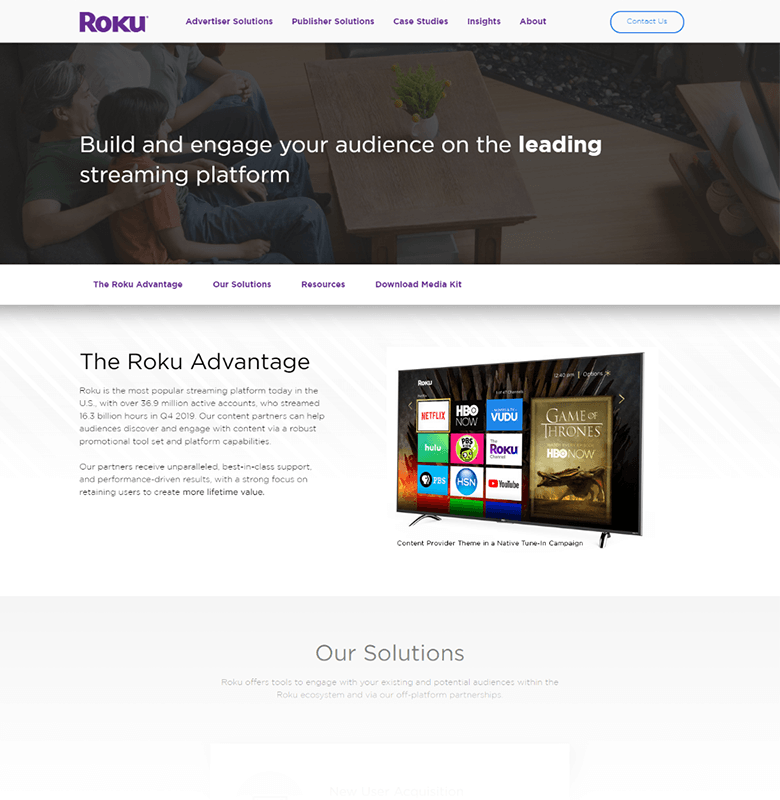 Once the Roku team was satisfied with the strategy and design phases, it was time to move into our development and launch steps. We spent time looking for and fixing any issues before going live with features such as:
Custom modules to add resources and offers
Custom graphics and icons
Strategically used whitespace, off-set by eye-catching CTAs
Grids featured throughout the site
User-friendly navigation
Responsive design
While the design itself looks excellent, the metrics they've experienced help confirm their decision to undergo a microsite project. In a little over a year and a half, Roku's advertising site has had an average conversion rate of 12.24% with over 6,600 new contacts. The best part? More than 50% of their total traffic within the first four months of their launch was attributed to organic search. Clearly, Roku's microsite is both well-designed and functional!
Love the design and the results? Contact Lynton to get your project started today.