Growth-Driven Designs Transforms ThoughtTrace's Website
---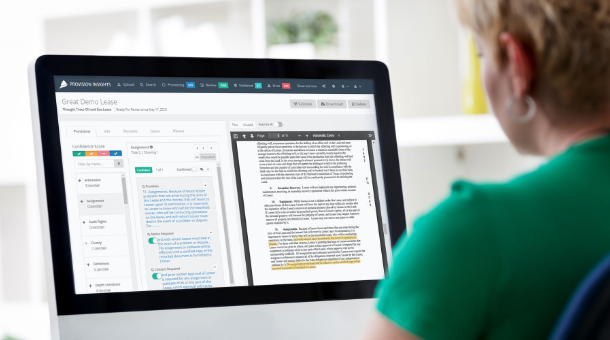 The Client
ThoughtTrace is a Houston-based software company that provides solutions using Artificial Intelligence (AI) and machine learning to streamline categorization, review, and analysis for contracts and agreements. They primarily offer their solutions to business verticals such as real estate, software and technology, utilities and technology, renewables, and oil and gas.
In 2018, their website received compliments on its design. Yet, ThoughtTrace's marketing department wanted a look that was both visually appealing and functional so they could fully engage with their leads and customers.
The Need for a New Website
Before reaching out to us, ThoughtTrace established new branding and started efforts to bolster their content marketing. With both of those in mind, ThoughtTrace decided to partner with us for their site needs. When they came to us, there was little content to go along with the design they currently had and they wanted a new site rather quickly to start generating leads. For their project, we decided to work with a "Growth-Driven Design" mindset to help them gather new contacts quickly while creating a framework for future success.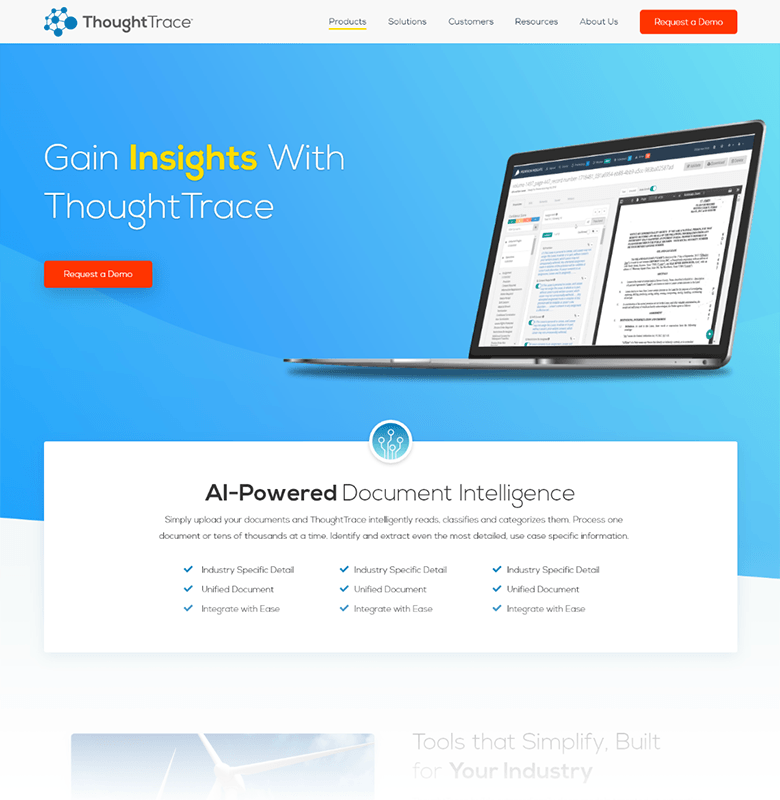 We needed to give them a design that they could easily customize with content and functionality and grow along with their business. We collaborated on:
A new site architecture aimed at creating easy user experience
Nine wireframes to solidify the structure of their homepage, blog, solution pages, and more
Designs that went along with the wireframes to bring the look to life
Unique templates for blogs, resources, and landing pages to help with their content marketing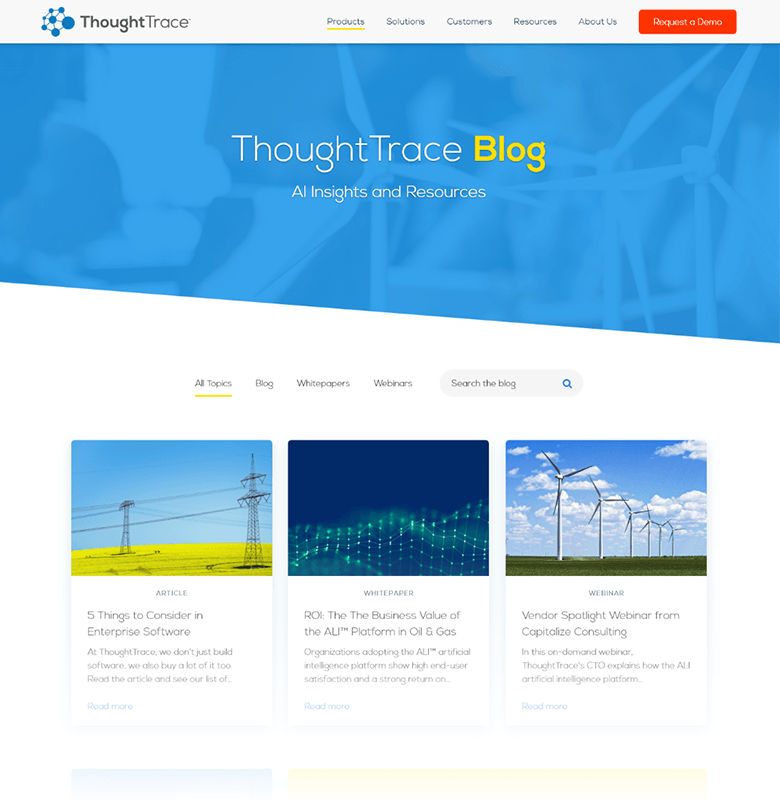 After approving designs, developing, and testing, we launched ThoughtTrace's new site.. The design featured:
Custom drop-down menu
Video animation (flexible templates made this easier to add or remove)
Updated logo and branding
Custom graphics
Minimalistic aspects, including whitespace to emphasis content
Updated footer including social sharing buttons
Friendlier site navigation
Responsive design for mobile and desktop users alike
Thoughtful use of new brand colors (red and shades of blue)
New CTAs for marketing

The Results
Our website design for ThoughtTrace left them with a fresh, dynamic look that showed off their platform and explained the benefits of their top-selling product. The easy-to-use templates for their blog, resources, and other webpages allowed the team at ThoughtTrace to build more case studies, as well as content that spoke to the different phases of the buyer's journey.
Like the design? Contact us today to inquire about a website redesign!